Plumbing Maintenance Agreements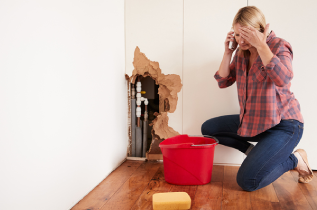 Do you know who the next plumber is that will be coming to your home? Probably not. Most people don't think about it until the kitchen sink has backed up or the toilet has overflowed and then you're in a mad rush to find someone... ANYONE that can help! And that is how you can make bad decisions in the heat of the moment!
Our plumbing maintenance contracts eliminate the pitfalls of just this kind of scenario. You know who your plumber is and you can rest assured that he'll get there in a moments notice and get the problem fixed.
Our maintenance contracts include:
Regular inspections
Priority for emergency
Price disounts on parts and repairs
Call us at 937-898-4328 and we'll setup a plumbing service contract for you.