Heat Load Calculation in Dayton, Ohio
With professional heat load calculations performed by our HVAC team at Choice Comfort, you can ensure that your heating and air conditioning system is properly-suited to your indoor air comfort standards and the requirements of your home. Optimum design, installation, and heat load estimates are all essential during the installation of a new HVAC system to ensure the proper functioning and maximum efficiency.
Calculating heat loads is a vital but frequently forgotten step in ensuring efficient indoor air management. Choice Comfort is a full-service HVAC contractor in the entire Miami Valley in Ohio that recognizes the crucial significance of doing heat load calculations accurately when building new HVAC systems.
Call us today at 937-898-4328 to know more about our service with free estimates!
Considerations for Calculating Heat Loads Precisely
Do not endanger your house or business's indoor air comfort by failing to conduct a professional heat load estimate before installing a new heating and air conditioning system. We do a heat load analysis to determine the appropriate size of HVAC equipment required to heat and cool a home efficiently.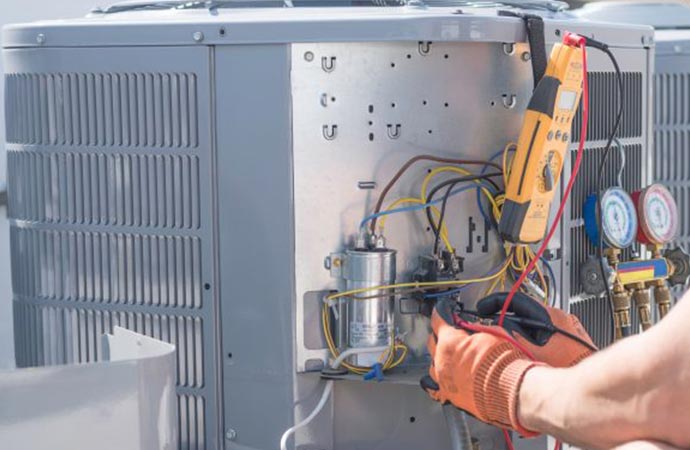 Each home is unique in terms of the factors that affect heat load calculations, which are crucial for properly sizing the HVAC system for the structure. Our heat load calculation experts will assess the features of your house or company to develop a plan for the ideal HVAC system installation, taking into account crucial aspects such as the structure's square footage, insulation qualities, and environmental exposure.
When determining your home's heat load, there are numerous significant factors to consider:
The occupants' number
Lamps and appliances for the interior
Window count, size, and placement
The envelope of a structure, such as the structure of a home
Insulation acts as a thermal envelope
Additionally, architectural and environmental considerations such as landscape, shading, location, and even the direction your home faces all affect heat gain.
Contact Us for Heat Load Calculation
Choice Comfort is a locally owned company with the expertise to perform an intricate HVAC load calculation on your family's home and repair or replace your HVAC system. We have been around for more than 40 years and are one of the last remaining locally owned contractors in the area. We look forward to helping keep your family comfortable year-round. You can get our services in Englewood, Fairborn, Fletcher, Huber Heights, Kettering, Laura, Ludlow Falls, Miamisburg, Moraine, New Carlisle, and nearby communities.
We also provide services for AC Installation, AC Repair, Whole House Humidity Control, Furnace Repair, other commercial and maintenance services Call us for your heat load calculation at 937-898-4328 or contact us online.