Heating System Replacement & Installation in Dayton, Kettering, & Vandalia
A sound heating system can save you from waking up from the cold on a chilly winter night in Dayton & other cities throughout the Miami Valley of Ohio. You sure wouldn't like to be in a situation like this. So if you live in Brookville, Moraine, New Lebanon, or Riverside, please contact us to select and install your heating system replacement.
Choosing the correct type of heating system for your residence or office depends on your choice, need, budget, and the architecture of your property is essential. Here at Choice Comfort Services, our MyChoice™ expert technicians might help you determine if your system needs replacing and if you need a new one. Make sure to call us at 937-982-5055 to learn more.
Signs Your Heating System Needs Replacing by Choice Comfort Services
There will be some definite signs if your heating system needs replacing. Here are a few signs to look for-
Decreased airflow- When there is minimal airflow, you need a new heating system.
Noise- Noises coming from inside your system suggest it is time for an upgrade.
Increased bills- Are you seeing higher energy bills for no apparent reason? Replacing your heating system could stop that.
Reduced efficiency- Inefficient or inconsistent heating is another sign it is time to replace your heating system.
Too old- If your heating system is more than 10 years old, then you should consider replacing it ASAP.
Lack of maintenance- If your system has not been properly maintained, it is time to replace your heating system.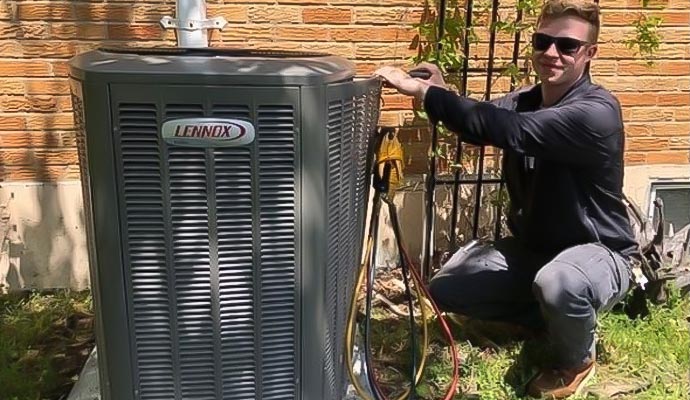 Types of Heating Services by Choice Comfort
We provide a range of heating services for our customers in Ohio. The list includes: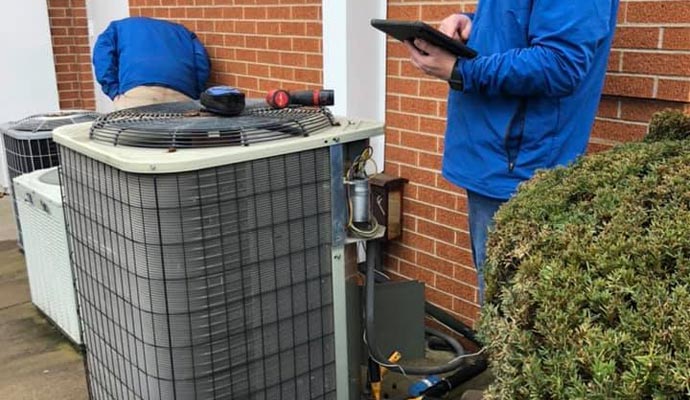 Count on Us for the Best Replacement Heating Systems in Dayton & Vandalia, Ohio
Our company has been in the HVAC industry for a long time. At Choice Comfort, we are experienced and well aware of our customer's service expectations, and we act accordingly. All our employees are highly skilled, trained and efficient. We can help you with your financing options as well. You can count on us to be by your side 24 hours a day. To learn more, call us at 937-982-5055 or you can click here to make an appointment today!
"Man, Tommy and Travis came out and replaced our furnace and AC units. They were professional, honest, and did quality work. I wouldn't trust another business to work on the essentials of my home!"
"Great company, from the staff and technicians to management. Great, knowledgeable folks. You won't go wrong with this company for your heating and A/C needs. They're the only ones I call."