Premium Quality Attic Insulation in Dayton, Ohio
In Dayton, Ohio, and throughout the Miami Valley, Choice Comfort Services provides a wide range of insulation services for existing residential houses. For everything from total attic insulation removal and attic renovation to simply increasing the insulation in your home. To assist you with any size of insulation project, our team of insulation and comfort professionals is standing by. Insulation products and services are presented on this page so that you may make an informed decision about what you need for your house.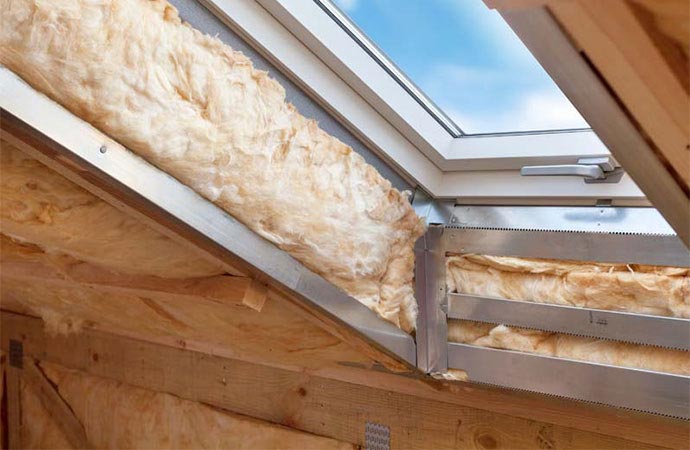 Unless your home was built with energy-saving features in mind, your attic insulation may greatly benefit from some attention. The goals of Choice Comfort are to improve customer satisfaction while also reducing their monthly utility bills. Don't allow your hard-earned money to go up in smoke. Adding insulation to your attic is the best approach to improve your home's comfort and save money on utility bills!
Our products, services, and client satisfaction are all backed by us. Customers, neighbors, and friends have helped us develop by referring us to their friends and family. We started our company the old-fashioned way, by working hard and earning it. We've done this one customer at a time by providing them with the expertise they need and the level of care they desire.
Call us at 937-898-4328 to get our premium service with free estimates!
Attic Insulation Types We Install
Attic insulation comes in various varieties: spray foam, loose-fill, and batt & rock wool.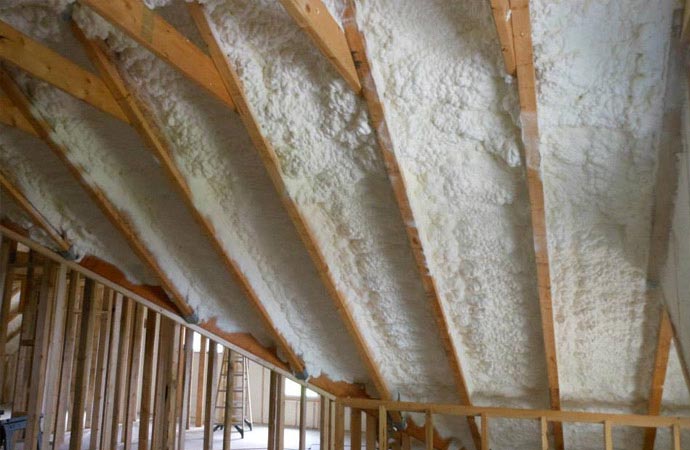 Foam Insulation: Spray foam insulation is made up of liquids that condense into foam when they come into touch. Attics can accommodate closed- or open-cell applications.Closed-cell foam provides the greatest amount of insulation. Additionally, it provides a broad barrier to air, vapor, and water. When applied, open-cell foam expands, filling fissures and other difficult-to-reach places. It is ideal for restricting airflow but is not completely waterproof. Both types of spray foam insulation may also aid in noise reduction.
Loose-Fill Insulation: loose-fill insulation is also a wise choice for older homes with flatter roofs (less headroom), unique shapes, or multiple obstructions such as pipes, vents, and crossbeams. Loose-blown cellulose is considered one of the most effective insulation options out there because it easily fills spaces and surrounds pipes, vents, ducts, etc. That said, it is very sensitive to moisture and gets moldy when wet for too long. If you choose loose-fill, we recommend having your roof inspected and ensuring your roofing system, attic vents, etc. are in top shape so moisture isn't a concern.
Rock Wool: If eco-friendly insulation is the goal, rock wool batts are probably the best option for you. They are made from mineral wool and recycled products. Although they come in blanket or batt form, like fiberglass insulation, they are heavier and firmer, which makes them easier to work with. Rock wool batts/blankets can be cut to size and shape more accurately, allowing for more precise installation around obstructions, vents, and outlets/penetrations.
Save Money by Increasing Attic Insulation in Your Home
Having the correct amount of insulation in your attic can make your home more pleasant in Vandalia, Ohio, Dayton, Englewood, Fairborn, Fletcher, Huber Heights, Kettering, Laura, Ludlow Falls, and nearby communities. Increased energy efficiency could also help you save money on utility expenses. Additionally, if your home is more than 10 years old, you'll likely need increased insulation.
If your attic floor is insulated but the wood beams (joists) are still visible, you probably don't have enough attic insulation. But even if you can't see your beams, that's still no guarantee that you have enough insulation in your home. The best thing to do is measure or contact Choice Comfort.
Besides providing attic insulation in your home, we also provide services for AC Installation, AC Repair, Whole House Humidity Control, Furnace Repair, other commercial and maintenance services. Contact us today at 937-898-4328 or contact us online to get our services.