Plumbing Installation & Repair by Certified Plumbers in Dayton, Ohio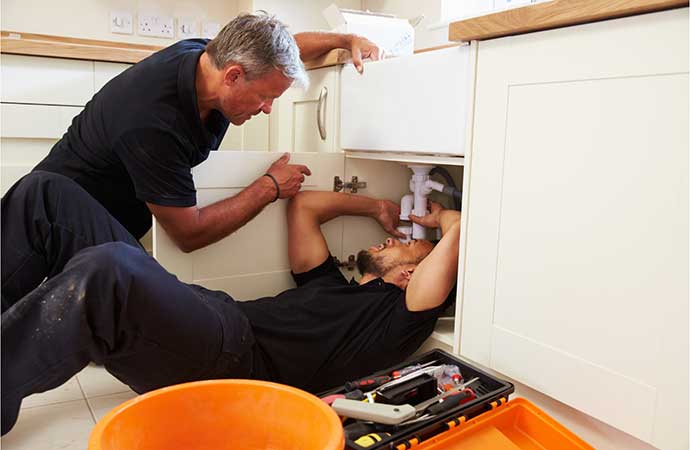 Choice Comfort Services has proudly provided the Greater Miami Valley with HVAC and other home-improvement services for years. Now, we are excited to add certified plumbing services by professional plumbers to our list of solutions for homeowners in Dayton, Vandalia, Troy, Piqua, and throughout the Miami Valley.
Our team has experience with all types of drain, pipe, and faucet repairs. Whether you are dealing with a leaky water heater, burst pipes, or a sewage backup, our certified plumbers can help. We offer a 24–hour emergency service response in your hour of need. You can also schedule a sump pump installation, water treatment system maintenance, a kitchen sink repair, or any other service at your convenience.
Plumbing Repair and Maintenance Services
Plumbing repairs and installation
Sewer replacements
Bathroom plumbing
Kitchen and bathroom parts and fixtures
Fixture Installation
Leaky pipes and faucet repair
Kitchen plumbing
Water heating
Conventional water heaters
Hybrid / tankless water heaters
Tankless water heaters
Water lines
Gas lines and gas piping
Drain lines
Garbage disposals
Shut off valves
Backflow testing
Backflow prevention installation
Water re-circulation systems
Sump pumps
Back up sump pump systems
Maintenance Agreements
Recent Plumbing Jobs
February 8, 2021 | Piqua, OH
Choice Comfort handled our plumbing issues in our rental properties and did so very quickly and effectively! Professional service, competitive prices, and overall great experience! Thanks so much~
July 10, 2020 | Tipp City, OH
Our team provided well line capping due to a water leak. This prevented further flooding of his home and yard.
"Man, Tommy and Travis came out and replaced our furnace and AC units. They were professional, honest, and did quality work. I wouldn't trust another business to work on the essentials of my home!"
"Great company, from the staff and technicians to management. Great, knowledgeable folks. You won't go wrong with this company for your heating and A/C needs. They're the only ones I call."