Heating System & Plumbing Installations in Ludlow Falls, OH
Winter can be chilly sometimes, and if there is any problem with your heater, there is nothing worse than freezing in your house or office. That is why we have skilled technicians who provide quality heating systems installation and repair services. Our team also specializes in offering superior plumbing installation services.
When there is a plumbing leak, or you need to install a new plumbing system in your building, then you need a professional plumbing installation and repair company. The expert team of Choice Comfort can solve all your plumbing-related issues and ensures that your plumbing system keeps running smoothly.
Our team is 24/7 ever-ready to respond to your emergency calls. If you live in Ludlow Falls, Ohio, then give us a call at 937-898-4328 or click this link to get our assistance.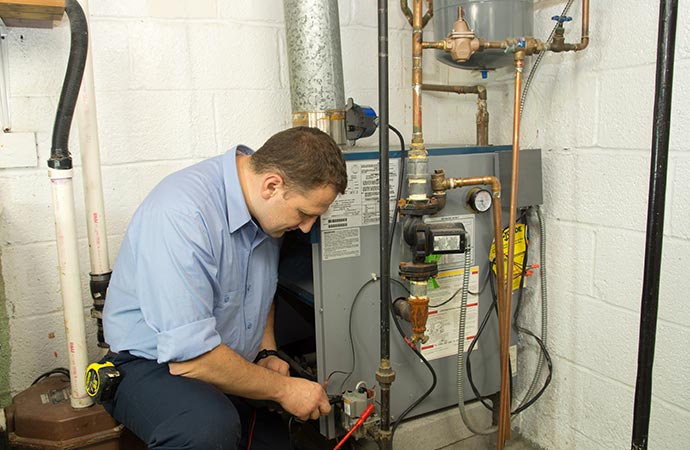 Heating Services Provided by Our Company
We have been providing a wide range of heating-related services. Some of them are given below:
Plumbing Services Offered by Choice Comfort in Ludlow Falls, OH
There are many top-notch plumbing services offered by our company. Some of them are:
Let Choice Comfort Give Professional Heating System & Plumbing Installation Services
We have recruited licensed and certified technicians to create a one-stop solution for residents who require commercial or residential services performed at their houses or offices. Our team has over 25 years of experience, and we serve our customers with utmost priority.
We also offer indoor air quality improvement, AC systems installation, repair and maintenance, duct installation, and electrical services. Call us at 937-898-4328 or click here to make an appointment.
"Man, Tommy and Travis came out and replaced our furnace and AC units. They were professional, honest, and did quality work. I wouldn't trust another business to work on the essentials of my home!"
"Great company, from the staff and technicians to management. Great, knowledgeable folks. You won't go wrong with this company for your heating and A/C needs. They're the only ones I call."