Heating System Repair in Fairborn, OH

You rely on the heating system to keep your home warm and pleasant in the winter. When the heater stops functioning abruptly, it might be potentially hazardous. Choice Comfort Services understands how unpleasant a situation like this may be, and we're here to provide a hand. We've been offering heater repair services in Fairborn, OH, for quite some time.
The Choice Comfort team of qualified professionals can diagnose and fix any problems with your system, whether it is producing strange noises, running continually, or not generating enough heat. When you need our assistance in Fairborn, please contact us at 937-898-4328 or click here to schedule an appointment.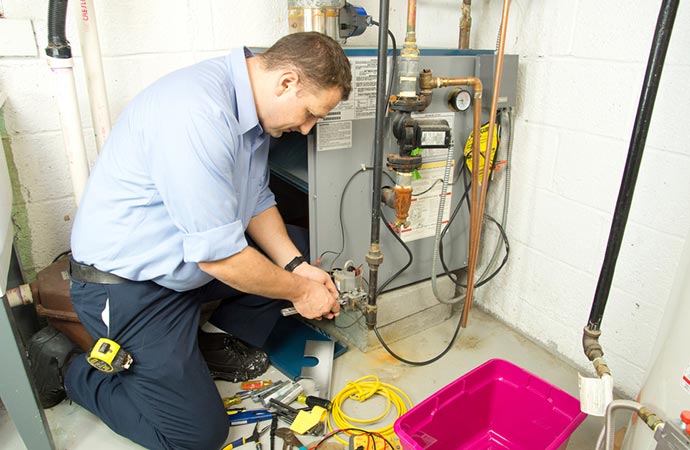 Your Heating Repair Expert in Fairborn
Choice Comfort provides the following heating system repair options for customers in Fairborn:
Furnace repair: When your furnace stops operating correctly and is unable to adequately heat your house, you should have it professionally assessed and, if necessary, fixed or replaced immediately. Choice Comfort specializes in diagnosing furnace issues and repairing existing systems. Our technicians have a high success rate in repairing furnaces. In order to have your furnace tested and fixed in a timely manner, contact Choice Comfort right now.
Heating system replacement: The sort of heating system that is appropriate for your home or business relies on your preferences, needs, and budget, with consideration for the design of your building being critical. Our experienced technicians at Choice Comfort may be able to assist you in determining whether or not your system needs to be replaced.
Trust Choice Comfort for Advanced Heating Repair in Fairborn, OH
Choice Comfort has been a leading service provider in the HVAC industry for a long time in Fairborn, and across the Dayton, OH, area. At Choice Comfort, we have years of expertise and know our customer's service expectations well.
All of our personnel are highly qualified and well-trained. We provide assistance with financing options, and you can rely on us to be there for you anytime. Contact us at 937-898-4328 for more information.
"Man, Tommy and Travis came out and replaced our furnace and AC units. They were professional, honest, and did quality work. I wouldn't trust another business to work on the essentials of my home!"
"Great company, from the staff and technicians to management. Great, knowledgeable folks. You won't go wrong with this company for your heating and A/C needs. They're the only ones I call."