Air Conditioning, Plumbing & Electric in Trotwood, OH
For air conditioning installation or repair, or plumbing and electrical services, customers in Trotwood, OH know who they can trust. Choice Comfort is the long-time, superior provider of assistance for AC, plumbing and electrical issues. We also specialize in heating systems and any HVAC concern.
D-I-Y plumbing, heating, or air conditioning installation or repair are never recommended, and always should be left to our highly qualified professionals. Save costs long term on re-repairs, and get the expertise you'll appreciate much more later.
Choice Comfort is your superior, No. 1 solution for AC, plumbing and electric in Trotwood. Call us anytime at 937-982-5055 or contact us online to reach our professionals at any time.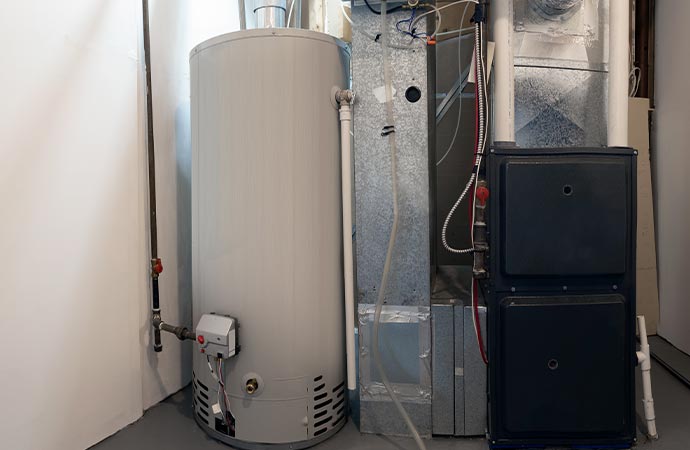 Plumbing Help We Provide in Trotwood
Water heater installation & repair: Water heaters cost you a good portion of your overall electric bills. But if it is installed perfectly and repaired when there is an issue, you might save in the long run.
Sump pump installation: Sump pumps are your ultimate safeguard when floodwater pours into your home and basement. They require maintenance at least once a year and call for immediate repair when broken down. We'll take care of it so basement flooding isn't an issue.
Sink repair & installation: If your sink is damaged, overflows, or leaks, it can cause water damage to your wood floors, walls or furniture. We can help you prevent these issues or clean up any water damage.
Trust Choice Comfort For AC, Plumbing & Electricity Service in Trotwood
For more than 25 years, Choice Comfort has helped homeowners in Trotwood, OH. We follow installation and repair methods that are most effective, depending on your home's appliance, plumbing, AC, or electrical system.
Call us anytime for assistance in Trotwood at 937-982-5055 or contact us online to book an appointment with Choice Comfort team member.
"Man, Tommy and Travis came out and replaced our furnace and AC units. They were professional, honest, and did quality work. I wouldn't trust another business to work on the essentials of my home!"
"Great company, from the staff and technicians to management. Great, knowledgeable folks. You won't go wrong with this company for your heating and A/C needs. They're the only ones I call."