AC Systems Installation, Repair & Maintenance in Dayton, Ohio
The performance of your AC system makes the difference between an enjoyable summer and complete misery! When you find yourself constantly adjusting the thermostat to minimize your cooling bills over the hottest stretch of the year, it is possible that you're not addressing the right issue. More efficient cooling systems lead to greater comfort and lower operating costs. Our HVAC professionals at Choice Comfort Services can help you select and install the perfect AC unit to fit your needs and budget in Dayton, Vandalia, and other cities throughout the Miami Valley. When you need superior AC products and services, we are ready to provide:
Step Up to a New AC System with Choice Comfort Services in Ohio
When our trained technicians arrive, they will thoroughly inspect your HVAC unit to diagnose any issues. If repairs are needed, we can handle that. If the better long-term solution is to install a new unit, we offer a wide selection of models from industry-leading brands such as Carrier, Payne, Aprilaire, and Honeywell. For years, we have set the industry standard for HVAC products and services for both residential and commercial customers in Troy,  Tipp City, Kettering, Piqua, and throughout the Miami Valley. When you need our help, simply contact Choice Comfort online or give us a call at 937-982-5055.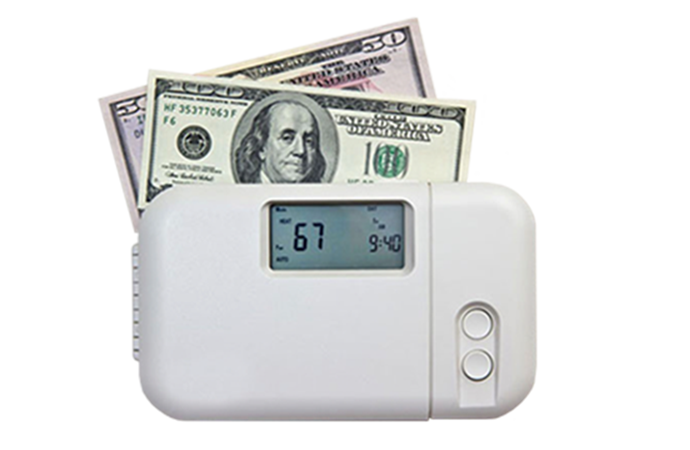 Get Regular Tuneups with a Maintenance Plan 
The most common problem we encounter is homeowners who have not changed their air filter(s) in eons! Clogged filters cause the AC unit to work harder to pull air into the system. Ignoring that one common maintenance step results in higher energy costs and reduces the life of the HVAC system. Ultimately, your home is not as comfortable as you would be with an energy-efficient unit.
That is why you must schedule regular tune-ups for your AC system. Join our MyChoiceComfort plan so you don't skip another AC tune-up! If you have an older unit that is beyond the tune-up stage, our certified technicians can help you pick the right unit, with the ideal size and SEER rating, to meet your needs and your budget. For more information, contact Choice Comfort Services online or give us a call at 937-982-5055 
Trust Your New AC System to Choice Comfort in Dayton
When you are ready for a new HVAC unit, we are ready to help. We have multiple models and sizes from top brands to fit your home's specific needs throughout the year. To learn more about our products and services, contact Choice Comfort online or give us a call at 937-982-5055 for more information or to make an appointment.
Choice Comfort Services provides superior HVAC products and services to residential and commercial  customers throughout the Miami Valley, including Dayton, Vandalia, Troy, Tipp City and Miamisburg. We provide heating and AC systems from leading manufacturers, including:
Choice Comfort Services is a Carrier Factory Authorized Dealer.
"Man, Tommy and Travis came out and replaced our furnace and AC units. They were professional, honest, and did quality work. I wouldn't trust another business to work on the essentials of my home!"
"Great company, from the staff and technicians to management. Great, knowledgeable folks. You won't go wrong with this company for your heating and A/C needs. They're the only ones I call."