AC Repair in Dayton & Kettering, Ohio

No matter what the problem or situation, Choice Comfort Services has the knowledgeable staff you need to get your AC system repaired and back in prime condition ASAP. Our highly qualified technicians will diagnose and repair any problem you're having or recommend a new system if it is time for a replacement. Our HVAC professionals at Choice Comfort have years of experience serving customers in Dayton, Kettering, and other cities throughout the Miami Valley. We offer a wide array of AC services, including AC installation and tune-up & maintenance services.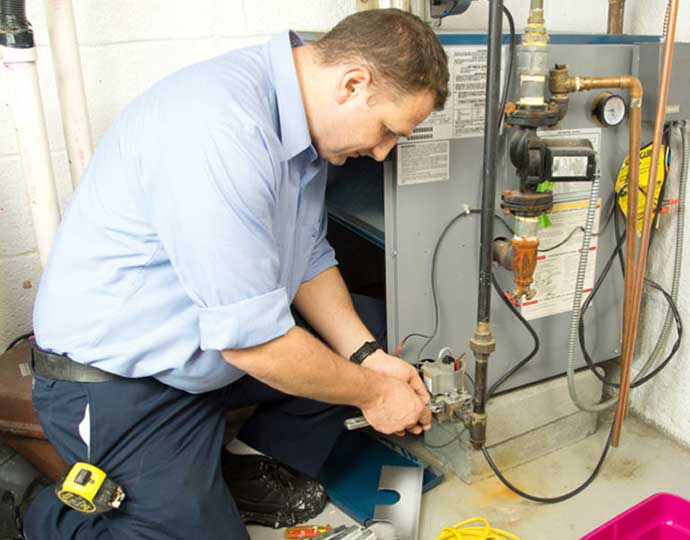 Trust Choice Comfort for Superior AC Inspection, Diagnosis and Repair Services in Dayton, OH
Before our experienced technicians propose repair for your AC unit, we use special diagnostic tools and techniques to inspect your system. Once a thorough diagnosis is made, we give you upfront pricing and obtain your approval before we begin any repairs.
Our team is certified to handle all heating and AC needs, including heat pumps, boilers, AC units, package units, split systems, and air handlers. We offer repair services, maintenance, and 24/7 emergency services on all furnace & AC brands and models for residential and commercial customers. Our affordable service contracts through our MyChoiceComfort™ Preventative Maintenance Program keep your unit in peak condition on a year-round basis in Troy, Tipp City, Vandalia, and throughout the Miami Valley. 
When you need our help, simply contact Choice Comfort Services online or give us a call at 937-898-4328.
Frequently Asked Questions About AC Repair
If your ac is now blowing cold air, this can be due to ice build-up within your AC which will need to be checked before it causes more problems.
If it feels like it is taking too long for your AC to cool your home, there are a few possibilities. Your AC might be low in refrigerants (also known as freon), if your ac has a leak or even if there is a problem with the fan or blower motor.
AC manufacturers recommend having your unit serviced at least 2x per year. This can save you money in the long end since a clean unit runs more efficiently and you can avoid costly repairs.
"Man, Tommy and Travis came out and replaced our furnace and AC units. They were professional, honest, and did quality work. I wouldn't trust another business to work on the essentials of my home!"
"Great company, from the staff and technicians to management. Great, knowledgeable folks. You won't go wrong with this company for your heating and A/C needs. They're the only ones I call."