Emergency Air Conditioning Service in Dayton, Ohio
Air Conditioners don't always malfunction at a convenient time. You may find out that when you need it the most, it will not work. This can be very stressful for you, particularly in the warm summers. Don't worry! Choice Comfort Services has got you covered with its professional emergency air conditioning services.
Our licensed technicians will leave no stone unturned to give you the best air conditioning services in case of emergencies. Our emergency response team is available 24 hours for answering your valued queries. We are well known for providing affordable air conditioning services in the Dayton, Ohio area.
Our technicians will thoroughly inspect the condition of the AC, diagnose the issue, and take proper action. If you are willing to obtain our services, then just give us a call at 937-898-4328.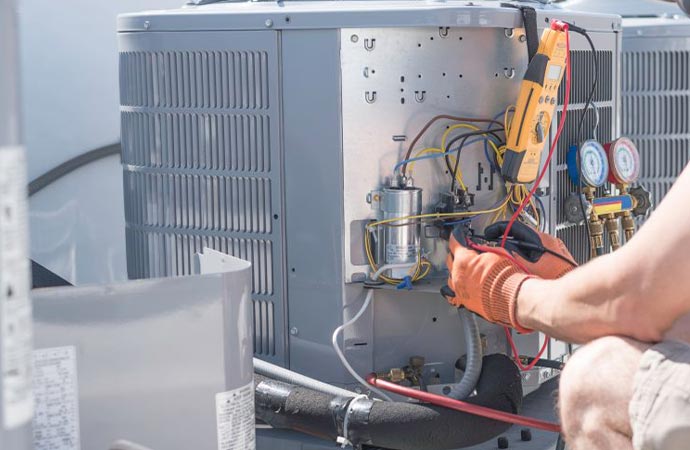 Benefits of An Emergency Air Conditioning Company in Dayton, Ohio
When your air conditioning system suddenly stops working, then you could face lots of discomforts. In such cases, you may need professional help for emergency air conditioning service. Some benefits of hiring an emergency air conditioning company are given below:
Saves your money
You can get services on the weekend
You will get services 24 hours
Prevents expensive issues
You will get convenient service
Increases safety within your house
Reliable Emergency Air Conditioning Service by Choice Comfort Services in Dayton, OH
At Choice Comfort Services, our technicians are trained to solve your air conditioning systems problems properly in emergency cases. Our team of experts stands behind everything that they do. With more than 25 years of experience, we are a reliable name for HVAC services in the West Carrollton, Kettering, and Beavercreek areas.
You can check out our other services including AC cleaning, planned AC maintenance, and AC repair services. Contact us online or give us a call at 937-898-4328 to make an appointment with us.
"Man, Tommy and Travis came out and replaced our furnace and AC units. They were professional, honest, and did quality work. I wouldn't trust another business to work on the essentials of my home!"
"Great company, from the staff and technicians to management. Great, knowledgeable folks. You won't go wrong with this company for your heating and A/C needs. They're the only ones I call."