Cold Weather Preparedness & Precautions in Dayton & Vandalia, OH
Cold weather annually presents a real threat to home and business owners. Extreme, bitter cold can have long-lasting effects on those who are unprepared. Many homes and business owners are faced with cold-related financial fallout until spring and beyond. By taking precautions before the arrival of cold weather and winter storms, you can avoid unpleasant surprises.
Prepare Your Home or Office for Cold Weather in Dayton, Vandalia & Kettering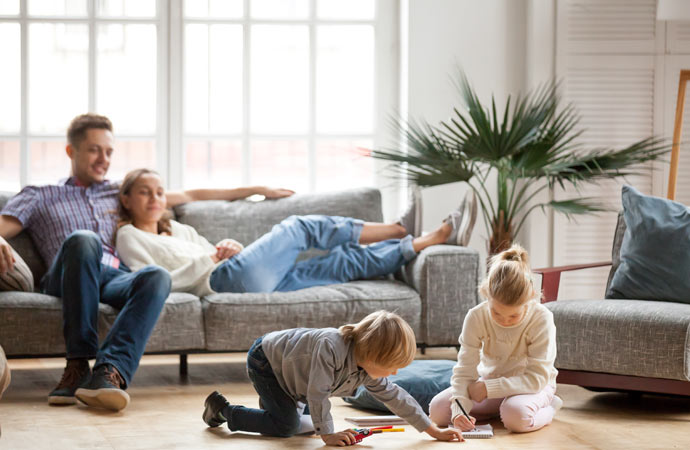 Living comfortably with cold weather requires cold weather preparedness and precautions. Heating system breakdowns or emergencies can be avoided if your heating system has Choice Comfort for the following:

Heating inspections: Diagnose your system for flaws and offer repairs or suggestions as necessary.
Check and replace air filters: Take stress off your heating system by checking air filters frequently and replacing them if necessary.
Seal air leaks: Weatherstripping and caulking can help seal air venting from windows or doors, lessening heating system overwork.
Add insulation: Cut heating costs with better attic, wall, or flooring insulation.
Protect pipes: Insulate pipes to avoid costly freezes or bursts.
Keep thermostat functioning: Better regulate indoor temperatures with a programmable thermostat while home or away.
Emergency kits: Have blankets, flashlights, batteries, and a portable phone chargers in case of power failures.
Let Choice Comfort Services Inspect Your Home's Heating System
With years of experience, Choice Comfort Services has been leading the HVAC industry in Dayton, Kettering, Huber Heights, Troy, Vandalia, and other cities throughout the Miami Valley area in Ohio. Our highly skilled crews are always ready to serve you at our best to ensure your comfort. So before the cold weather begins, let us inspect the heating system of your home or office thoroughly. After inspecting, we can recommend you maintenance, replacement, or repairs to improve your heating system's performance. This is how you can ensure that the heating system is in good working order throughout the cold weather. So, please dial 937-898-4328 to get our assistance, or click here to learn more about our other heating services.
"Man, Tommy and Travis came out and replaced our furnace and AC units. They were professional, honest, and did quality work. I wouldn't trust another business to work on the essentials of my home!"
"Great company, from the staff and technicians to management. Great, knowledgeable folks. You won't go wrong with this company for your heating and A/C needs. They're the only ones I call."