Duct Replacement Services in Miamisburg, Troy, and Dayton, OH
Have you been hearing strange noises coming from your HVAC system? Have you noticed a sudden and unusual spike in your electric bill? These could be signs of a failing duct system that needs to be replaced.
With a centralized heating or air-conditioning system, the treated air that keeps you comfortable must travel through the duct system to get to you. However, wear and tear within the duct system causes it to develop leaks and, eventually, leads to replacement. When it is time to replace your duct system in Miamisburg, Piqua, Troy, or anywhere else within the Miami Valley area, you can rely on Choice Comfort Services to provide you with exceptional duct replacement services.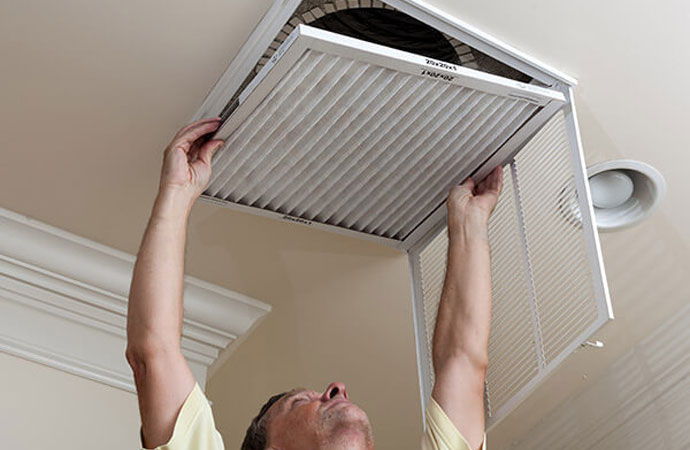 Choice Comfort Offers More than Ductwork Replacement in Ohio
While all ductwork needs to be replaced eventually, ducts installed by Choice Comfort Services tend to last longer than most and often can be addressed with repairs or maintenance-related tasks. For customers in Dayton, Vandalia, Dayton, and Huber Heights, the ductwork experts at Choice Comfort offer several different ductwork services that can fix your problem without a full-blown replacement. Those services include:
Save Money by Replacing Your Duct System in Kettering or Dayton, OH
When your duct system stops being energy-efficient, it is time for an upgrade. Fortunately, the HVAC experts from Choice Comfort Services serve customers in Tipp City, Vandalia, and other cities within our Ohio service area. For more than a quarter-century, we have set the industry standard for ductwork services, as well as electrical installation, plumbing repair, and heating installation for both residential and commercial customers. When you need our services, contact Choice Comfort online or give us a call at 937-982-5055 for more information or to make an appointment.
"Man, Tommy and Travis came out and replaced our furnace and AC units. They were professional, honest, and did quality work. I wouldn't trust another business to work on the essentials of my home!"
"Great company, from the staff and technicians to management. Great, knowledgeable folks. You won't go wrong with this company for your heating and A/C needs. They're the only ones I call."