Duct Inspection Services in Dayton, Kettering, & Troy, Ohio
Home or business owners usually think about duct maintenance when they see dirt or dust on their grills and in their ductwork. Truth be known, you need maintenance more frequently than that. A regular duct inspection is a great way to stay on top of the situation. At Choice Comfort, our certified technicians will go through every detail of your ductwork to find contaminants, insects, mold, or bacteria forming in your ductwork and spreading through the air.
A duct inspection is a cost-effective way to find out about internal duct or HVAC issues like low airflow, hot or cold spots, damage, leaks, and more. When you are ready to have your ducts inspected to make sure that your HVAC operates at peak efficiency for a more extended period, reach out to Choice Comfort Services. We can provide you with this service if you live in Moraine, New Carlisle, Pleasant Hill, Tipp City, or nearby areas. Call us at 937-898-4328 to book an inspection.
Our Duct Inspection Process by Choice Comfort
We have our way when it comes to approaching the duct inspection of your place. We may start with using a camera to inspect and take pictures of your ductwork. This can help us determine the issues with your ductwork and help us hatch a plan to solve the problem.
Sometimes, clients like to see the pictures to understand the problem of their ductwork and understand if everything is mandatory. We may discuss a plan and budget with you if it's necessary and then do our work. We believe it's our job to stay as transparent about our work process with our clients as much. This helps us to do our work better.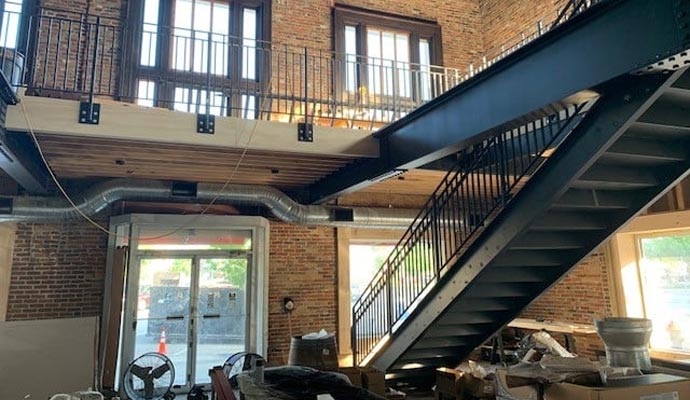 Let Us Inspect & Maintain Your Ductwork in Dayton, Vandalia, & Oakwood
Choice Comfort is a renowned company providing HVAC installation, repair, replacement, and maintenance services for our legions of satisfied customers throughout the Miami Valley of Ohio. Our clients have trusted us, and we intend to keep the trust with our expert and hard-working team. Our services also include humidity control, toilette installation, sink repair & installation, and electrical services. We can also provide financing options. For more information, call 937-898-4328 or click here to make an appointment today!
"Man, Tommy and Travis came out and replaced our furnace and AC units. They were professional, honest, and did quality work. I wouldn't trust another business to work on the essentials of my home!"
"Great company, from the staff and technicians to management. Great, knowledgeable folks. You won't go wrong with this company for your heating and A/C needs. They're the only ones I call."