Five Reasons To Go Ductless Today
We used to think of ductless mini splits as the solution for attic spaces, garages, or rooms that were recently converted to a bedroom or living space. This is still a great option, but now we can apply them as a whole-home solution, eliminating ductwork completely.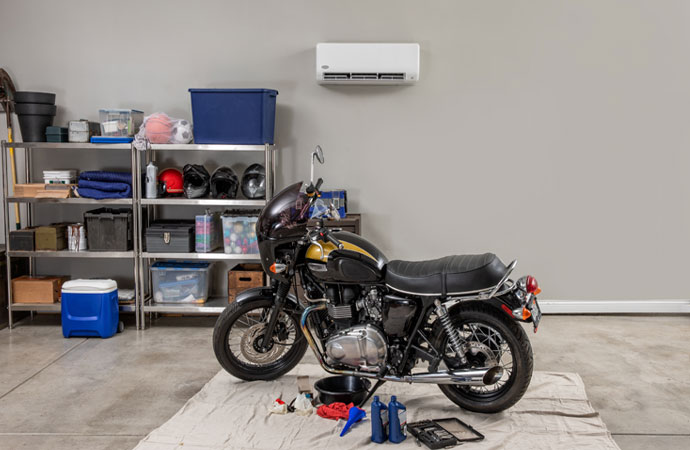 1. They can be installed almost anywhere! There are many configurations for indoor units that can be mounted on the wall, floor, or ceiling. Some can be camouflaged to where they are almost invisible.
2. Mini Splits are incredibly quiet - in fact, whisper-quiet! They are great for bedrooms and offices because you will not hear them start or stop.
3. Mini Splits are incredibly efficient, with ratings of 20+ SEER being the most common, and the highest at 40 SEER. * SEER stands for Seasonal Energy Efficiency Ratio—a rating system of the air conditioner's cooling capacity to power input.
4. Multiple heads can be packaged on a single outdoor unit. They have variable refrigerant flow available, and can run one indoor or several. Perfect for offices or homes where ductwork is a problem.
5. Units are usually in the conditioned space so there is no duct loss. There is an amazingly fast response to cool or heat in the desired space.
"Man, Tommy and Travis came out and replaced our furnace and AC units. They were professional, honest, and did quality work. I wouldn't trust another business to work on the essentials of my home!"
"Great company, from the staff and technicians to management. Great, knowledgeable folks. You won't go wrong with this company for your heating and A/C needs. They're the only ones I call."