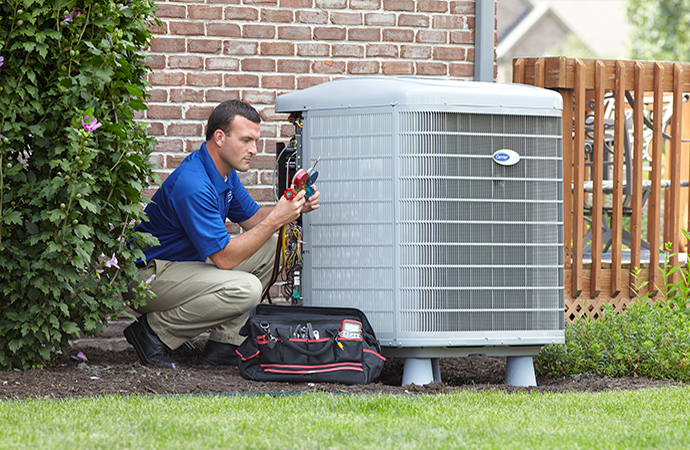 MyChoice™ AC Installation in Dayton, Kettering, OH
Whether you're upgrading an outdated AC system in your current location or building from scratch in a new location, the cooling professionals to trust for the best AC installation services available in Dayton, Vandalia, Huber Heights, Oakwood, and throughout the Miami Valley is Choice Comfort Services. When you start with a call to Choice Comfort, every step that follows will be handled by pros who have the experience, training, and dedication to complete the job to your lasting satisfaction.
Our crews install a wide array of units and sizes from industry-leading brands such as Carrier, Payne, Aprilaire, and Honeywell. Now is the perfect time to get a new system with the perfect SEER rating to meet your needs and your budget. Call us today to schedule your estimate for a replacement system at 937-898-4328 or complete our contact form online. We also provide AC repair and AC tuneup & maintenance services.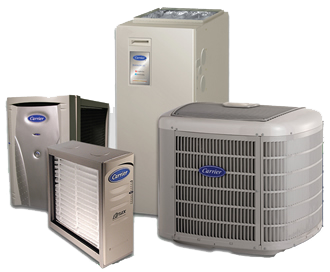 One Size Does NOT Fit All with MyChoice™ AC Installations
We recognize the importance of sizing and installing equipment properly. A system that is too big costs more to purchase, install, and operate. A system too large for the square footage you plan to heat & cool will cycle more frequently. That puts needless wear and tear on components, causes uncomfortable temperature fluctuations, and increases your utility bills. Undersized units will fail to meet demand despite running constantly. This will overwork the unit, leading to premature repairs.
Our analysts will accurately determine the right size and type of unit, as well as the best SEER rating, for your heating and cooling needs. We do a thorough diagnostic of your current system, your future needs, and the energy requirements surrounding your home. We then create an HVAC system to meet those needs.
Rely on Choice Comfort Services for the Best AC Installations in Dayton & Kettering, Ohio
We take into consideration your expectations and concerns for cost, capacity, and features when identifying the ideal until for your home or office. We also answer with state-of-the-art conveniences, reliability, and comfort so that your family can enjoy their surroundings and their freshly installed AC unit in Troy, Tipp City, and throughout the Miami Valley. To protect your new unit, it is wise to add a MyChoiceComfort™ planned maintenance plan to your purchase in Kettering, Oakwood, or elsewhere within our service area. When you need our services, contact Choice Comfort Services online or give us a call at 937-898-4328 for more information.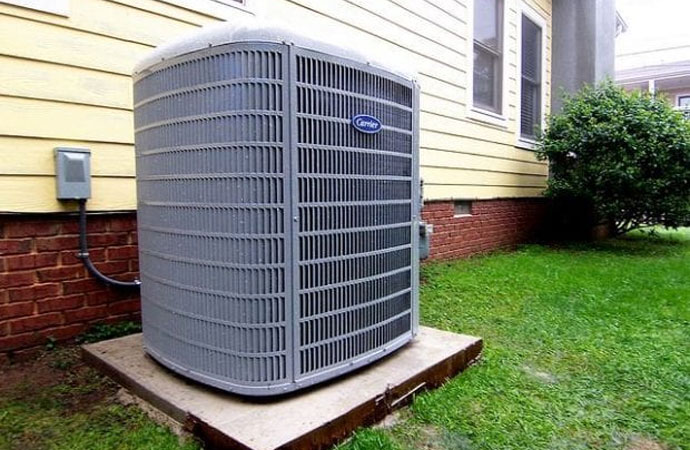 FAQ
Do you offer financing on your MyChoice™ AC installation services?
We offer financing on many of our AC services. Give us a call today to see if you qualify.
How do I know what kind of AC unit I need for my home?
Air conditioners come in many different capacities and sizes. If you're looking for a new and better AC installation that provides energy efficiency, we can help you find the right one for your needs that is the right size for your home.
"Man, Tommy and Travis came out and replaced our furnace and AC units. They were professional, honest, and did quality work. I wouldn't trust another business to work on the essentials of my home!"
"Great company, from the staff and technicians to management. Great, knowledgeable folks. You won't go wrong with this company for your heating and A/C needs. They're the only ones I call."