Upgrade Your Heat Pump & Save Energy in Dayton & Troy, OH
Heat pumps are an alternative to air conditioners and furnaces that are energy efficient. Technology has come a long way and so have heat pumps. Today, there are various kinds of heat pumps depending on need, room size, performance, efficiency, and so on. Upgrading from your old furnace or older heat pumps can help you save a lot of energy. Additionally, it can help you save money on utility bills as well. When you are looking for a heat pump upgrade in Dayton or nearby areas in Ohio, give Choice Comfort a call at 937-898-4328 for modern, quality heat pumps.
Heat Pump Installation & Upgrade Services in Fairborn & Oakwood
Choice Comfort offers various types of heat pumps & heating systems for your residential & commercial property. We provide installation & replacement services for your old or malfunctioning heat pump. Our heat pumps include, but are not limited to: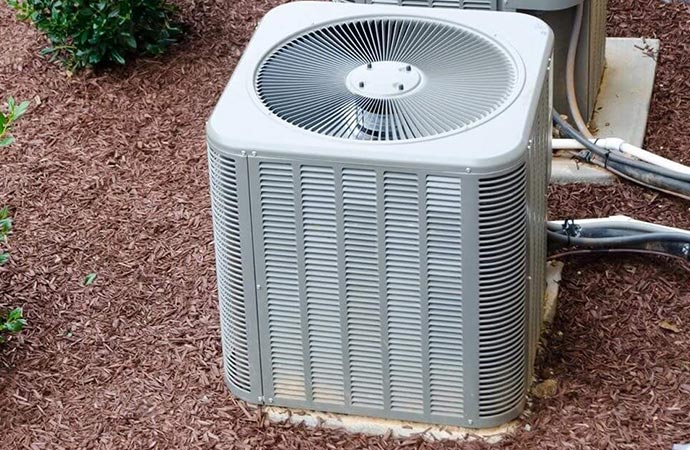 Advantages of Upgrading Your Heat Pump
Variable Speed Blower: Many older units of heat pumps have a two-speed variable that is not efficient at all. It may quickly overheat or over-cool your room when the blower is running. A variable speed blower allows you to adjust the blower speed and have consistent cooling or heating effect.
Two-Stage Compressor: Compressors do not need 100% output every single day. Hence, energy is wasted when the outside temperature is not too high. A two-stage compressor shifts to about 60% output when it senses the temperature load of your home.
Energy Efficiency: Modern technology & innovation has allowed for much more reliable heat pumps. An efficient heat pump is most likely to pay back what the initial cost is over the long run with lower energy bills.
Choose Choice Comfort for Your Heat Pump Upgrade
For more than 25 years, Choice Comfort has been providing our customers with energy-efficient cooling & heating solutions. Moreover, we also offer maintenance, repair, & installation services for heating systems for both homes & offices. Our services are available 24/7 in Fairborn, Dayton, Troy, Oakwood & other nearby areas in Ohio. Call us TODAY at 937-898-4328 or contact us online to schedule an appointment.
"Man, Tommy and Travis came out and replaced our furnace and AC units. They were professional, honest, and did quality work. I wouldn't trust another business to work on the essentials of my home!"
"Great company, from the staff and technicians to management. Great, knowledgeable folks. You won't go wrong with this company for your heating and A/C needs. They're the only ones I call."