Heating System Inspection in Dayton, OH
Heating system inspection is an important task that should be conducted regularly to ensure that your heating system is running safely and efficiently. Heating system inspection is a part of heating maintenance which is an essential part of home maintenance, particularly in regions where winters can be severe. For the maintenance services, you must need a professional HVAC specialist to carry out the process.
For properties in Dayton, Centerville, Covington, Vandalia, Fletcher, and throughout the Miami Vally, Choice Comfort Services has been offering complete heating system inspection and tune-up service for the past three decades. Our HVAC specialists are well-trained and well-equipped to get the job done properly. Contact us at 937-898-4328 to book an appointment for the service.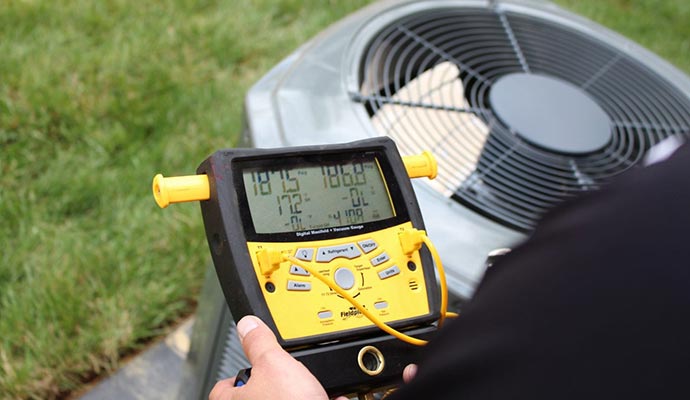 Benefits of Professional Heating System Inspection
One of the primary benefits of regular heating system inspections is improved efficiency. When a heating system is not working efficiently, it can use more energy to produce the same amount of heat, leading to higher energy bills. By identifying any issues early on, such as a dirty filter or a malfunctioning thermostat, a technician can make necessary repairs that will improve the system's overall efficiency.
Another benefit of heating system inspection is safety. A malfunctioning heating system can pose a significant risk to a household's occupants. For example, a gas furnace with a cracked heat exchanger can leak carbon monoxide, a poisonous gas that is odorless and invisible. An expert can detect such issues and apply necessary procedures to ensure that the heating system is operating safely.
Contact The HVAC Specialists at Choice Comfort Services
The heating system inspection process typically involves a trained technician examining the entire heating system, from the furnace to the thermostat. At Choice Comfort Services our HVAC technicians are specialized in heating maintenance. We will look for any signs of wear and tear, such as cracks or rust, and check that all components are working correctly. They may also perform tests to measure the system's efficiency and carbon monoxide levels.
For superior heating system inspection in Kettering, Laura, Brookville, and the rest of our service zone, do not hesitate to contact us at 937-898-4328.
"Man, Tommy and Travis came out and replaced our furnace and AC units. They were professional, honest, and did quality work. I wouldn't trust another business to work on the essentials of my home!"
"Great company, from the staff and technicians to management. Great, knowledgeable folks. You won't go wrong with this company for your heating and A/C needs. They're the only ones I call."