Air Duct Cleaning in Dayton, Ohio
Air duct cleaning is an important factor in your family's health. Dust, pollutants, mold, and other allergens can cause discomfort for you, your family, and guests in your home. In fact, the EPA lists indoor air quality (IAQ) as the 4th largest environmental threat to our country.
Let Choice Comfort Services inspect and clean your airflow ducts in your home so your indoor air is clean, safe, and fresh. Your heating and cooling system will also run more efficiently saving energy costs and extending the life of your system. We serve customers in Dayton, Vandalia, Tipp City, and throughout the Miami Valley.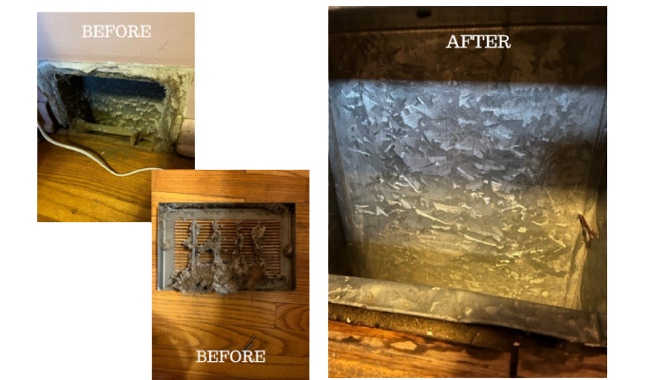 With Choice Comfort, Air Duct Cleaning Includes
Remove vent covers
Inspect air passages with a video camera to identify obstructions
Clean all dust and dirt from the system
Replace all vent covers, clean up, and cycle system
Don't Forget To Clean Your Dryer Vent in Huber Heights, Kettering, Troy & Dayton, Ohio
At Choice Comfort Services, we can also clean your dryer vent. Statistics show that clogged dryer vents are one of the top causes of home fires. These clogged vents also cause your dryer to run longer while drying your clothes, increasing your monthly utility bill.
When you need any type of ductwork services for your home or office within our Miami Valley service area, be sure to contact Choice Comfort online or give us a call at 937-982-5055 for more information or to make an appointment. We are the go-to company for air duct cleaning, dryer vent cleaning, and more in Troy, Kettering, Oakwood, Troy, or Dayton.
"Man, Tommy and Travis came out and replaced our furnace and AC units. They were professional, honest, and did quality work. I wouldn't trust another business to work on the essentials of my home!"
"Great company, from the staff and technicians to management. Great, knowledgeable folks. You won't go wrong with this company for your heating and A/C needs. They're the only ones I call."