Duct Installation in Dayton, OH by Choice Comfort Services
We know ductwork is a crucial element to indoor comfort, as it circulates the warm or cool air throughout your home or office. Therefore installing the right ductwork in your home is very important. Even perfectly working HVAC units can fail to work properly if you don't have the right ductwork installed.
If your home or business is in Dayton, Bellbrook, Clayton, Kettering, Oakwood, Vandalia and other cities that we serve throughout the Miami Valley in Ohio and you are thinking of installing ductwork in the building, rely on the professionals at Choice Comfort to help you choose the right duct system for your indoors and install it perfectly to save you from any future hassle. Let it be a new building or just remodeling an existing one, Choice Comfort is ready to help you with duct installation in Ohio. We are your HVAC company with years of experience and skilled technicians who provide premium quality ductwork. Simply contact us online or give us a call today at (937) 898-HEAT for more information or to make an appointment. We don't only install ductwork, we also repair and replace air ducts.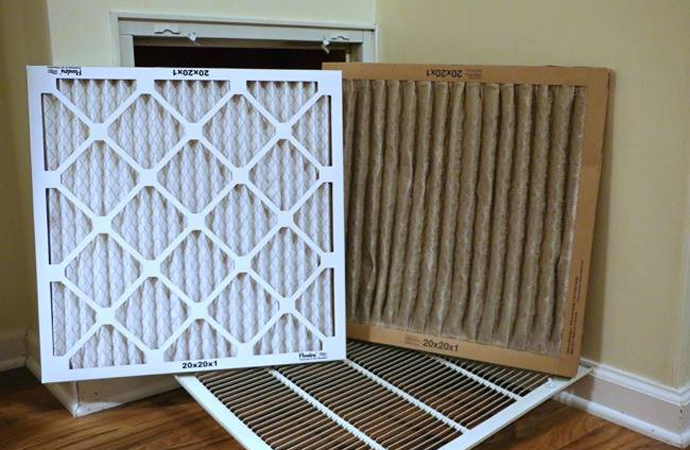 How Often Should You Clean Your Ductwork?
Air ducts require regular maintenance just like any other HVAC system to ensure maximum efficiency and a longer life span. It is recommended to have your air ducts cleaned every 3 to 5 years. At Choice Comfort along with duct installation, we also offer a routine duct cleaning service.
Why Is It Important to Maintain Your Air Duct?
The duct system circulates air throughout the indoors and it also prevents air contamination. It prevents any dust, dirt, pollen, and other air contaminants to enter while filtering the exterior air to ensure a healthy and comfortable atmosphere. Therefore if your air ducts are leaking, then these contaminants are also going to be entering your residence or business. Hence, allergic reactions, asthmatic symptoms, and other potential health concerns can occur. On the other hand, by keeping your air ducts clean and well maintained you can ensure the indoor air and environment remains healthy.
Install The Right Ductwork With Choice Comfort in Miami Valley
At Choice Comfort, we provide you the best Ductwork system installation and repair services in the Greater Dayton area. We work fast, friendly, and thoroughly to make ensure proper installation and efficiency of the air duct. For more than 25 years, Choice Comfort Services has been serving Vandalia, and other cities throughout Ohio by providing HVAC products and services for both residential & commercial customers. Simply contact us online or give us a call today at (937) 898-HEAT to get started.
"Man, Tommy and Travis came out and replaced our furnace and AC units. They were professional, honest, and did quality work. I wouldn't trust another business to work on the essentials of my home!"
"Great company, from the staff and technicians to management. Great, knowledgeable folks. You won't go wrong with this company for your heating and A/C needs. They're the only ones I call."