Upgrade Your Furnace and Save Energy in Dayton & Kettering, OH
If your current furnace is outdated, inefficient, or experiencing frequent issues, it could be time to consider an upgrade. Upgrading is a smart, cost-effective way to save energy and improve home comfort. Older furnaces tend to be less energy-efficient, leading to higher utility bills and increased energy consumption.
Upgrading to a new, high-efficiency furnace can significantly reduce your energy usage and save money on heating costs. Choice Comfort will advise you about the benefits of furnace upgrades or when to upgrade your heating system.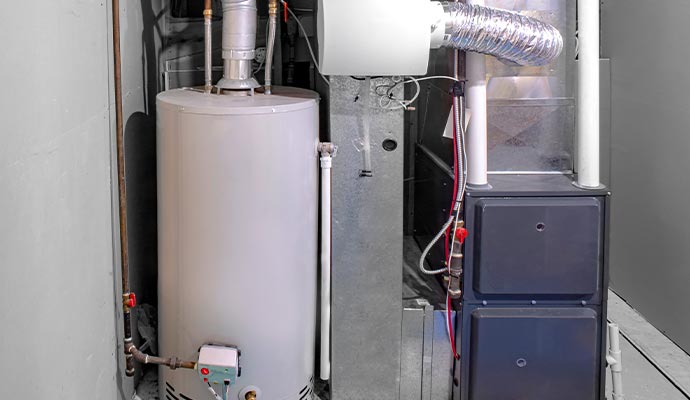 Signs to Consider a Furnace Upgrade
You should consider a furnace upgrade under the following circumstances:
Furnace age: Consider an upgrade if your furnace nears or surpasses its 15-20 year lifespan. Older furnaces are less efficient and prone to breakdowns.
Rising energy bills: Higher heating costs despite regular use suggest reduced furnace efficiency. Upgrade to an energy-efficient model for lower energy consumption and utility bills.
Frequent repairs: Consider a new, reliable furnace with a warranty if frequent repairs become costly. It's a more cost-effective option.
Uneven heating: Inconsistent heating or cold spots indicate poor heat distribution. Upgrade to an advanced model for improved comfort.
Excessive noise: Noisy older furnaces signal wear or malfunctions. Increasing noise suggests an upgrade is needed.
Safety concerns: Safety issues like carbon monoxide leaks require prompt furnace replacement for household safety.
Outdated technology: Upgrade furnace with modern tech for enhanced convenience, comfort, and energy savings.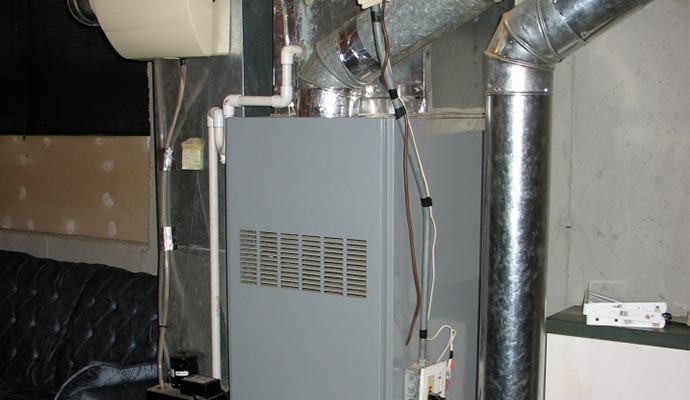 Upgrade Your Furnace: Unveiling the Benefits of Efficiency and Comfort
A furnace upgrade offers numerous benefits that can significantly enhance your home's heating system and overall living experience, including:
Lower energy consumption and reduced utility bills
More consistent and even heating throughout your home
Better filtration systems reduce dust, allergens, and pollutants
Long-term savings on heating costs due to improved energy efficiency
Adds value to your property and attracts potential buyers
Longer lifespan, reducing the need for premature replacements
Modern furnaces are quieter, providing a more peaceful living environment
Enhance Comfort and Efficiency with a Choice Comfort Furnace Upgrade in Vandalia
A Choice Comfort Services furnace upgrade starts with an in-person consultation with our experienced technicians to assess your current furnace, understand your heating needs, and discuss your preferences and budget. We'll recommend custom upgrade options for the best furnace performance and efficiency.
Trust us for a professional approach and customer satisfaction with a furnace upgrade that will save energy and elevate your heating comfort to a new level. We also assist customers with heating system repair, maintenance, installation, and much more. Call us today at 937-898-4328 for assistance in Dayton, Huber Heights, Kettering, Trotwood, Fairborn, and more cities in our Ohio service area. Contact online to book an appointment with a Choice Comfort furnace upgrade specialist.
"Man, Tommy and Travis came out and replaced our furnace and AC units. They were professional, honest, and did quality work. I wouldn't trust another business to work on the essentials of my home!"
"Great company, from the staff and technicians to management. Great, knowledgeable folks. You won't go wrong with this company for your heating and A/C needs. They're the only ones I call."