Furnace Maintenance or Tune-Up Services in Dayton, OH
For the comfort of your family as well as yourself, it is critical to make sure your furnace is functioning well. Maintaining your furnace is an excellent method to keep it operating smoothly and effectively. You can also avoid the worry of furnace breakdowns and costly repairs by performing regular furnace maintenance or tune-up services.
That is why you should rely on the top-notch furnace maintenance or tune-up services of Choice Comfort Services. We have got an A+ rating from the BBB and we are well-known for providing the highest industry standard.
When you choose our company, you will be pleased to know that you are getting services from NATE-certified technicians. We have been serving the people of Dayton, Clayton, and other nearby areas in Ohio for more than 25 years. Get in touch with us to know more about our services by calling us at 937-982-5055.
Top Reasons for Performing A Furnace Maintenance or Tune-Up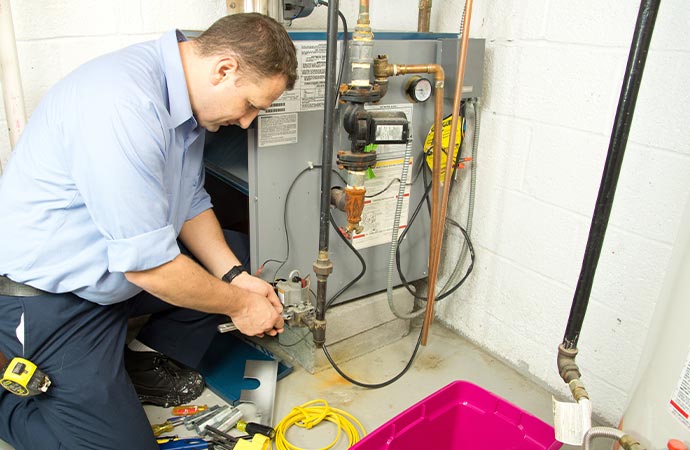 There are several reasons why you should make furnace maintenance or tune-up a part of your annual routine. Some of them are:
Extends the life of your furnace: It goes without saying that regular furnace maintenance keeps your heating system operating at its best. Your furnace will last longer if it is cleaner and better maintained.
Prevents furnace repairs: The difference between remaining warm in the winter and shivering in cold can be made by a furnace tune-up. A furnace tune-up, sometimes referred to as heating maintenance, ensures every component of your furnace system is working as efficiently as possible.
Reduces your energy bills: A well-tuned furnace will operate more efficiently and consume less energy. Regular maintenance might actually result in savings of up to 30% of energy, according to some studies.
"Man, Tommy and Travis came out and replaced our furnace and AC units. They were professional, honest, and did quality work. I wouldn't trust another business to work on the essentials of my home!"
"Great company, from the staff and technicians to management. Great, knowledgeable folks. You won't go wrong with this company for your heating and A/C needs. They're the only ones I call."