Furnace Repair Services in Dayton, OH
When your furnace stops working properly, the system fails to warm up the indoor efficiently. A thorough inspection of your furnace can tell how much repair does it need to get back on track. Ignoring the symptoms will lead to total disfunction, making you spend a lot of money on buying a new one and replacing it. Contact Choice Comfort Services today to have your furnace inspected and repaired in Dayton, Kettering, Vandalia, and other cities that we serve throughout the Miami Valley in Ohio.
For more than two decades, our full-service company has always been a trusted and recommended service team in the local community. We are professional, courteous, and can get the job done right in a timely manner. Our furnace technicians are knowledgeable, experienced, and highly trained in repairing & installing furnaces of all brands and models. Contact us online or give us a call today at 937-898-4328 to schedule an inspection or for any additional information.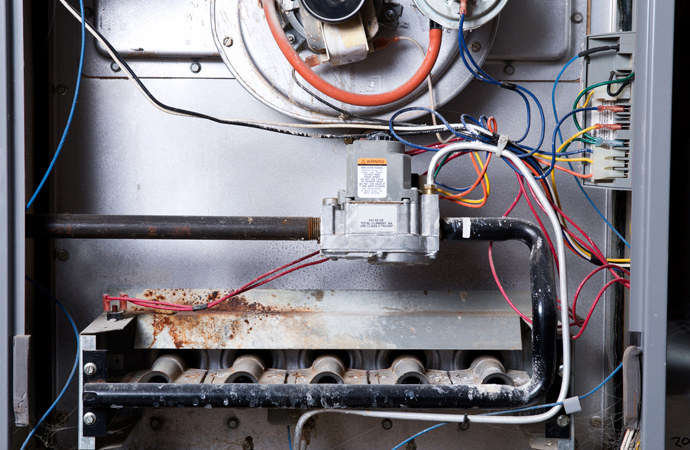 Signs Indicating a Need for Furnace Repair in Kettering
The HVAC technicians of Choice Comfort Services are knowledgeable and can repair all types of furnaces including electric, gas, and oil. We have been accustomed to the common nuances of different furnaces and you can trust that we can provide you with accurate diagnoses and effective plans for repair. Some signs that your furnace is in need of repairs include:
The furnace is not heating enough.
The furnace is not heating at all.
The unit is cycling between on and off modes frequently.
The blower is continuously running.
The furnace is too noisy when operating.
Trust Choice Comfort to Repair Your Furnace in Englewood, Dayton, & Troy
For more than 25 years, Choice Comfort Services has set the industry standard for HVAC products and services for both residential & commercial customers in Kettering, Dayton, Troy, Vandalia, and throughout the Miami Valley in Ohio. After repairing, you can also tune up your furnace system through our maintenance services and increase the life span of your furnace and give you a comfortable home. Simply contact us online or give us a call today at 937-898-4328.