How Often to Service Your Heating System in Dayton & Vandalia, OH
Homeowners wonder how often they should service their heating system when the seasons and weather begin to change. Most manufacturers recommend having your HVAC serviced once a year, with separate checks for heating and cooling components. It's important to get your home's heating system inspected or maintained every fall before cold weather sets in.
If you are considering heating system service by a professional HVAC provider, turn to Choice Comfort. For at least 25 years, we have been the HVAC industry leader in Kettering, Dayton, Troy, Huber Heights, Vandalia, and more cities in the Miami Valley area in Ohiomore cities. For assistance with heating system service or maintenance, call us today at 937-898-4328 or contact us online to request Choice Comfort service.
Choice Comfort For Heating System Service in Kettering
Annual heating system servicing by Choice Comfort helps keep your heating system running smoothly and saves costs on breakdowns and repairs. Our annual heating service includes: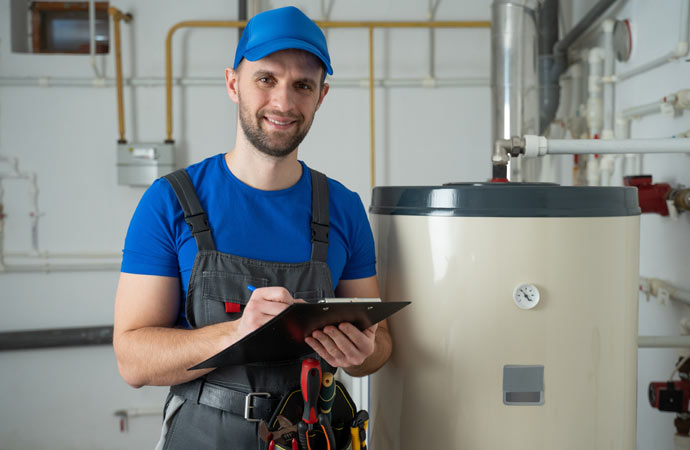 Inspection: We perform a thorough inspection of your heating system to identify potential issues. We'll inspect your heating system's furnace, heat pump, ductwork, and thermostat.
Cleaning: Heating systems can get dusty and clogged over time. We clean air filters and blower motor during an annual heating service to keep them clean and working.
Lubrication: Over time, a heating system's moving parts wear out. We'll lubricate parts to keep them working smoothly and decrease wear.
Calibration: Over time, your heating system's thermostat can misalign, causing inaccurate temperature readings. We will calibrate your thermostat to ensure accurate temperature measurement and proper operation.
Testing: We'll test your heating system to make sure it works well. To guarantee system safety, we can evaluate airflow, temperature, and carbon monoxide.
Recommendations: We can recommend repairs or modifications to improve your heating system's performance based on our inspection, cleaning, and test results.
"Man, Tommy and Travis came out and replaced our furnace and AC units. They were professional, honest, and did quality work. I wouldn't trust another business to work on the essentials of my home!"
"Great company, from the staff and technicians to management. Great, knowledgeable folks. You won't go wrong with this company for your heating and A/C needs. They're the only ones I call."