Boiler Installation Service in Dayton, Kettering & Vandalia
A boiler is one of the most crucial appliances in any home. It doesn't only warm your home, it also serves as your main source of hot water. Therefore, At Choice Comfort, your local and certified HVAC company, we thrive to provide you the best and patented boiler. We work with leading manufacturers and carry a range of latest and replacement boilers that are designed to meet the unique needs of residents in Dayton, Bellbrook, Clayton, Kettering, Oakwood, and other cities that we serve throughout the Miami Valley in Ohio.
Be sure to contact us online or give us a call today at 937-898-4328 for more information or to make an appointment. We provide the highest-quality customer service from our installation specialists. Our team works fast and efficiently to lessen the downtime of your heating system.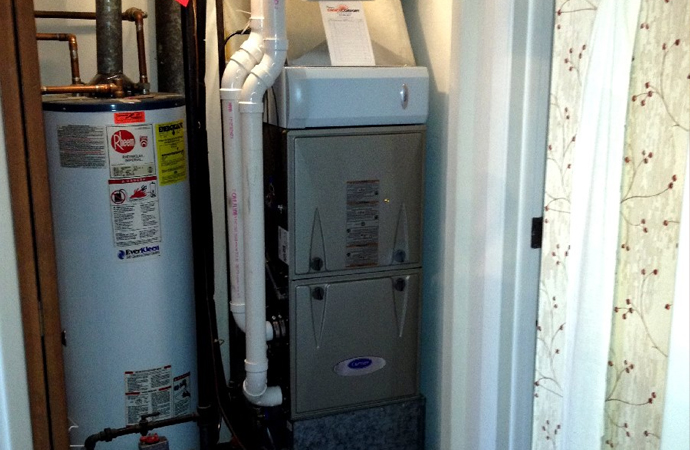 Benefits of Having A Boiler
The boiler pumps hot water throughout the home instead of using air to distribute heat. In order to transport thermal energy, water is a much better medium than air is, as the water warms up faster and stays warm for longer.
Moreover, if you have installed a boiler as your heating system, you don't have to worry about duct leaks. In fact, boilers are far more energy-efficient and heat more comfortably than forced air systems like furnaces. A Boiler system transfers heat from one object to another while keeping the heat near the floor of the room where it can be better felt where, in a furnace system warm air rises up to the ceiling after entering a room, making it the least useful to the occupants.
Count on Choice Comfort Services for the Best Boiler System Installation in Ohio
At Choice Comfort, we provide you the best Boiler system installation and repair services in the Greater Dayton area. We work fast, friendly, and thoroughly to make sure that your boiler is properly installed and working efficiently. For more than 25 years, Choice Comfort Services has set the industry standard for HVAC products and services for both residential & commercial customers in Dayton, Kettering, Vandalia, and other cities that we serve throughout Ohio. You can also tune up your heating system through our maintenance services and increase the life span of your heater and give you a comfortable home. Simply contact us online or give us a call today at 937-898-4328.