AC Controls & Thermostat Installation Services in Dayton, OH
The most important factor in keeping a comfortable indoor environment is probably temperature. Over the past few years, thermostats and AC controllers have advanced significantly. Smart AC controls and thermostats offer a wealth of useful information, are simple to set up using a phone app, and are easy to configure.
However, if you don't properly install AC controllers and thermostats, then you cannot maintain your house's ideal temperature. Don't worry! Choice Comfort Services will give you the best AC controllers and thermostat installation services. Our skilled technicians will give you the peace of mind that your installation will be done correctly.
For over two decades, we have set the industry standard for AC controls and thermostat installation, and other AC services in Dayton, Ohio. Give us a call at 937-898-4328 to learn more about our services.
What Are The Types of AC Thermostats?
There are 3 major types of modern AC thermostats. Below you will get their details: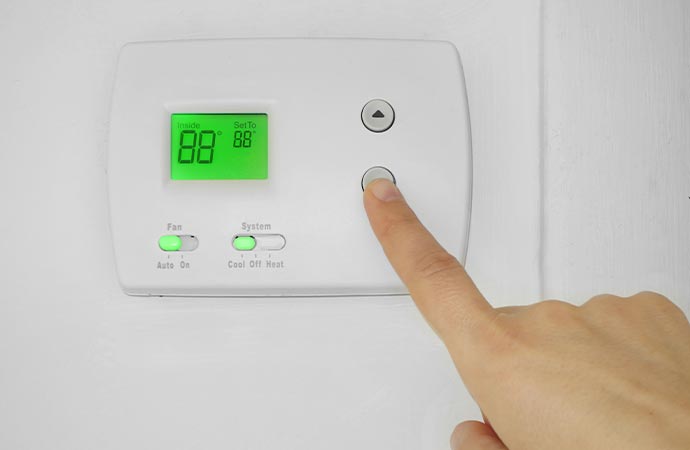 Programmable thermostats: By using programmable thermostats, homeowners may schedule temperature changes across the day. For instance, decreasing the temperature during the day when occupants are at work, or when they are sleeping at night. These thermostats come in two different settings, which are a 5+2 day option and a seven-day option. The 5+2 day option gives you a programmed setting for the weekend and a dissimilar setting for the weekdays. On the other hand, the seven-day option provides you with programmed settings each day throughout the week.
Mechanical thermostats: Mechanical thermostats come in various shapes and types and they are manually adjustable across the day. Some are particularly designed to heat, whereas others do both cooling and heating. They are not Wi-Fi enabled or programmable and cannot switch automatically from the heating option to the cooling option.
Smart Thermostats: These thermostats are the latest and most advanced thermostats available to homeowners. They have a temperature display and an LCD set point that lets you program your temperature according to your desire.
"Man, Tommy and Travis came out and replaced our furnace and AC units. They were professional, honest, and did quality work. I wouldn't trust another business to work on the essentials of my home!"
"Great company, from the staff and technicians to management. Great, knowledgeable folks. You won't go wrong with this company for your heating and A/C needs. They're the only ones I call."