Cost of AC Servicing near Dayton, OH
When you have a malfunctioning air conditioner, then your need to repair it quickly. Otherwise, in the hot days of summer, you may feel uncomfortable staying inside your home. When you think about repairing or servicing your AC, the first question that will come to your mind is what are the charges.
You may be searching here and there to find the right answer but not getting it. Don't worry! Here you will get an idea of the AC servicing cost. Choice Comfort Services is popular for providing the best air conditioner repair and maintenance services among the people of Dayton, OH.
Our highly qualified technicians will check and repair your air conditioner properly. We have been in this industry for more than two decades. So, you can keep faith in us. Call us at 937-898-4328 to know more.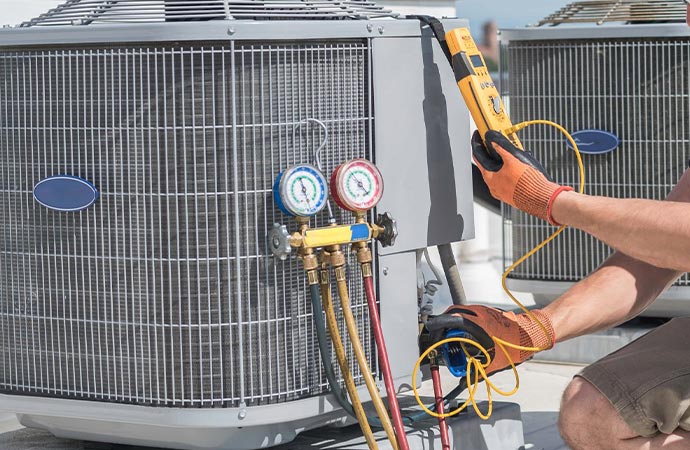 What Are The Factors That Can Affect AC Servicing Costs?
Air conditioner tune-ups contain various tasks that aid in keeping your AC unit in peak condition. Air conditioner maintenance cost varies depending on the size and type of the unit you own as well as any necessary AC repairs. If your air conditioner needs a major tune-up, you may have to spend more and for small tuning issues, the cost will be less.
However, there are many other factors that can change the cost of AC servicing, including:
Age of the air conditioner unit
Service plans and warranties
The time of year
Refrigerant recharge cost
Condition of the air conditioner
"Man, Tommy and Travis came out and replaced our furnace and AC units. They were professional, honest, and did quality work. I wouldn't trust another business to work on the essentials of my home!"
"Great company, from the staff and technicians to management. Great, knowledgeable folks. You won't go wrong with this company for your heating and A/C needs. They're the only ones I call."