AC Zone System in Dayton, Ohio
An air conditioning zone can be a single room, a section of the home, or even a full floor in a property with multiple floors. It's entirely up to you how you zone your home, and it's simple to build specialized zones that include single rooms or more.
If you live in Kettering, Dayton, and other cities in Ohio, you can rely on Choice Comfort to install the AC zone system for you. Our team of HVAC professionals is highly skilled and trained to install such a system in no time. So to get a free estimate, call us today at 937-982-5055.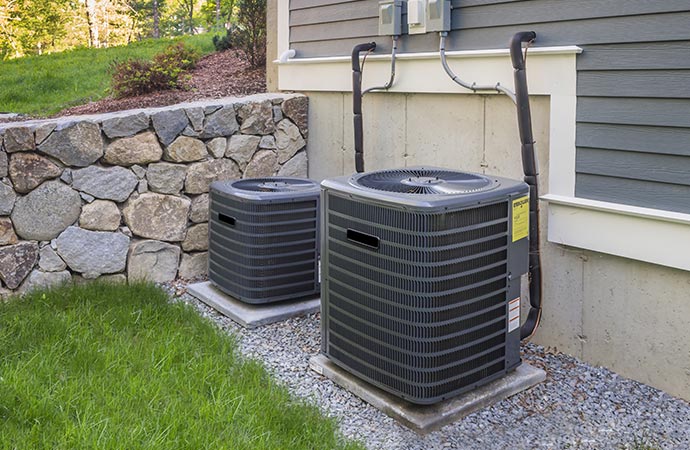 Perks of AC Zone System
An AC zone system has the following benefits:
Comfort: One of the most significant benefits of a zoned air conditioning system in your house is increased comfort. Someone will always want the heat to be just a little bit warmer than the rest of the home. The use of zoned air conditioning allows everyone in the family to manage the temperature within their favorite zone, ensuring that everyone is happy and comfortable.
Affordable: The cost of standard air conditioning systems that are utilized to cool a whole home can be quite expensive. By incorporating zoned air conditioning into your house, you can reduce utility bills. You'll only incur the cost of cooling rooms you choose to use throughout the day. Maintaining your zoned HVAC system on a regular basis can help to guarantee that you continue to save money. To schedule maintenance, call Choice Comfort.
Choose Choice Comfort to Install Your AC Zone System Today
When the time comes for a new HVAC unit, Choice Comfort will be here to assist you. Throughout the year, we offer a wide variety of models and sizes from leading manufacturers to meet the individual demands of your house. We provide other important services like AC Installation, AC Repair, and more in Tipp City, Troy, and other regions of Ohio. So to get our effective service at an affordable rate call 937-982-5055 or click here.
"Man, Tommy and Travis came out and replaced our furnace and AC units. They were professional, honest, and did quality work. I wouldn't trust another business to work on the essentials of my home!"
"Great company, from the staff and technicians to management. Great, knowledgeable folks. You won't go wrong with this company for your heating and A/C needs. They're the only ones I call."