Signs of an Aging Furnace in Dayton & Beavercreek, OH
Like any HVAC component or system, furnaces can age and wear out over time after continuous use and exposure to heat. Motors, fans, and bearings can degrade, reducing the furnace's efficiency and reliability. Dust and debris accumulation over time can clog filters and impede airflow, accelerating the aging process of the system.
As furnaces age, their components can lose efficiency due to wear and tear, causing reduced heating capacity and higher energy consumption that's reflected in increased utility bills. It's essential to know the signs of an aging furnace, and turn to the skilled, reliable specialists at Choice Comfort Services.
Recognizing Signs of an Aging, Worn Furnace in Kettering
A 15 to 20 year-old furnace can become less efficient and reliable, and show signs of wear and tear. Common aging furnace signs include: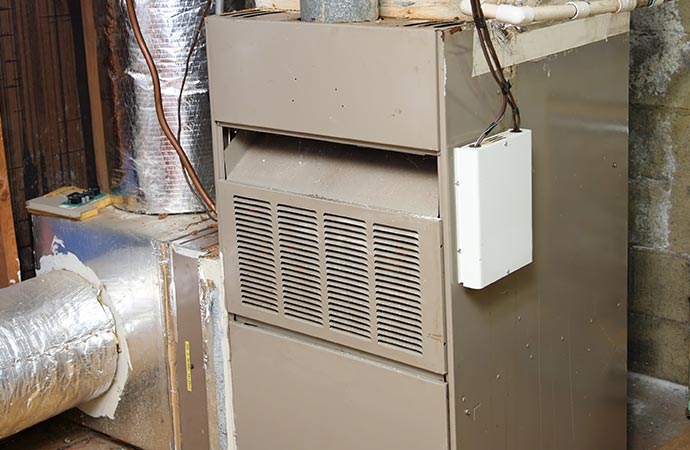 Increased heating bills: An aging furnace often causes a spike in heating bills. As it becomes less efficient, energy consumption increases, resulting in higher utility costs.
Uneven heating: Uneven room temperatures may indicate an aging furnace struggling to distribute heat evenly. Worn-out components or an aging blower motor could be the cause.
Strange noises: Unusual noises from your furnace, like banging, rattling, or squealing, may signal worn-out components needing attention.
Frequent repairs: Aging furnaces are prone to frequent breakdowns, leading to costly repairs. Frequent repair calls may suggest that your furnace is nearing the end of its lifespan.
Longer heating cycles: An aging furnace might take longer to reach the desired temperature, as it struggles to maintain consistent heat levels.
Visible rust or corrosion: Excessive rust or corrosion on the furnace's exterior or internal components can indicate aging and deterioration of the unit.
Poor indoor air quality: An aging furnace may worsen air filtration, leading to increased indoor dust, allergens, and pollutants.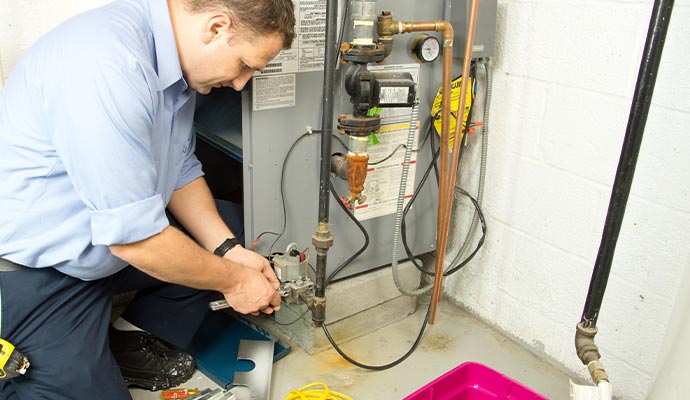 Next Steps For Old, Inefficient Furnaces
For an aging furnace that's been repaired and maintained often, your options depending on condition and preferences include:
Repair: If the furnace is in good condition with minor issues, consider repairing it and maintaining it regularly to extend its lifespan.
Replace: Replace with an energy-efficient furnace if the old one is irreparable or costly to fix.
Upgrade: Upgrade to an energy-efficient furnace for cost savings and a reduced carbon footprint.
Regular maintenance: If you keep an aged furnace, regularly maintain that with professional help to ensure efficient and safe operation.
Other heating options: Explore eco-friendly heating alternatives like heat pumps or radiant systems.
Trust Choice Comfort For Aging Furnace Solutions in Huber Heights
Furnace showing its age? At Choice Comfort Services, we have the expertise and solutions for your aging furnace. Our highly skilled technicians are ready to assess, repair and maintain your old furnace to restore reliable warmth and comfort. We assist customers in Dayton, Huber Heights, Kettering, Trotwood,  Fairborn, and more cities in our Ohio service area.
Contact us today at 937-898-4328 or contact us online to book an appointment with a Choice Comfort furnace specialist. Let us assist you with heating system installation, repair, maintenance, and more.
"Man, Tommy and Travis came out and replaced our furnace and AC units. They were professional, honest, and did quality work. I wouldn't trust another business to work on the essentials of my home!"
"Great company, from the staff and technicians to management. Great, knowledgeable folks. You won't go wrong with this company for your heating and A/C needs. They're the only ones I call."