Furnace Installation in Dayton & Kettering, OH
When the winter season kicks in furnaces become the most common heating system chosen by homeowners as they're so effective and energy-efficient. If you are in need of installing a heating system in your property and looking for a cost-effective system that can warm up fast and efficiently, then the furnace is just the heater you are looking for.
At Choice Comfort, we provide you state-of-the-art furnaces. Our HVAC specialists are both skilled and experienced to install the furnace properly and efficiently. In case your furnace stopped working, have us come out for a furnace repair service. If your system is beyond repair, do not worry we can replace your older furnace with our high-quality new furnace. However, it is important to have it thoroughly inspected for repair or replacement. Contact us online or give us a call today at 937-898-4328 to schedule an appointment.
Type of Furnaces Installed in Ohio
At Choice Comfort, we can provide you both oil and gas furnaces. If you live in a rural place where the natural gas line is unavailable, or you have separate heating and cooling system; then an oil furnace is reliable heating for you. Otherwise, you can go for gas furnaces as they are better at efficiency while being eco-friendly. Our HVAC professionals can also convert your oil furnace to gas. 
We install, repair, replace, and tune-up furnaces in Dayton, Kettering, and other cities that we serve throughout the Miami Valley in Ohio.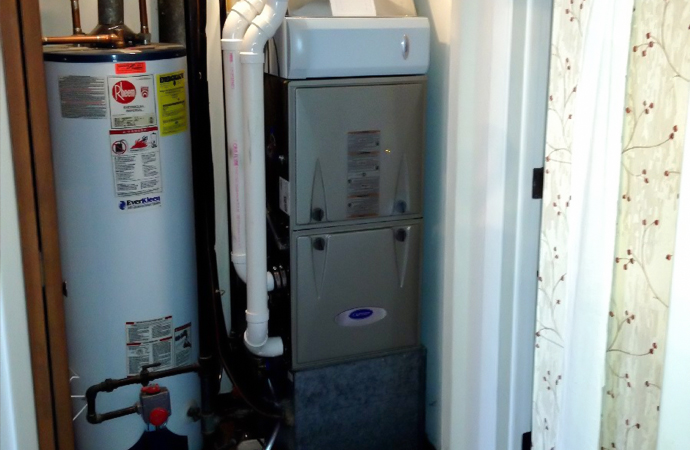 Install Or Replace Furnace with Choice Comfort Services
At Choice Comfort, we are prepared to help you select and install a new furnace for your home or office space. We even have financing options available, with approved credit, so you won't have to worry about the financial strain of this valuable investment. In case of malfunctioning furnaces, if we find that a replacement is a more cost-efficient solution, we tell you right away so we can discuss the specifics of a furnace replacement; although, our technicians are highly capable to take care of any kind of repairing services.
For more than 25 years, Choice Comfort Services has set the industry standard for HVAC products and services for both residential & commercial customers. We also provide heating system maintenance service to increase the life span of your furnace. Contact us online or give us a call today at 937-898-4328 to schedule an appointment or for any additional information.