Aging Heat Pump | Everything You Should Know
The significance of heat pumps can be seen most clearly during the winter. Heat pumps are an essential HVAC system that can keep you warm in chilly weather. Due to its dependability and effectiveness, it is one of the most preferred appliances for most homeowners. Once you install a heat pump, it can last even up to 20 years if taken care of in the correct manner.
One of the most popular myths regarding heat pumps is that they actually produce heat, which is completely inaccurate. In order to heat your home during the winter, a heat pump moves heat from the cold exterior air to the interior. During the summer, it reverses this process to keep your home cooler. Insulation of your home, frequency of use, quality of the equipment, and aging are just a few of the variables that affect how long a heat pump will last.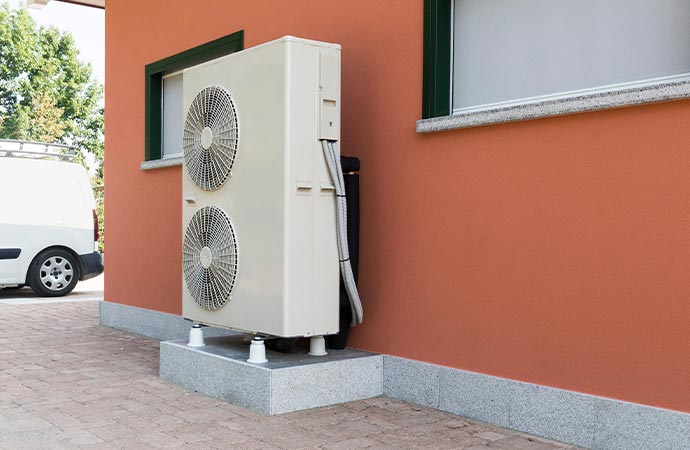 What are The Signs of an Aging Heat Pump?
Most heat pumps are easily repairable with routine maintenance, but some issues might demand replacement options. Because of this, it's important to be aware of the signs of your aging heat pumps. The heat pumps may occasionally be repaired but most of the time it needs to be replaced with new one. However, the signs could be:
Require frequent repair service
Drastically rising utility costs
Blowing air that is inconsistently hot or cold
Strange noises and bad odor
Different parts of the house experience uneven temperatures
How to Inspect If Your Heat Pump Needs a Replacement?
For a proper inspection, a professional's assistance is must required. Choice Comfort Services play a major role for you. All of our technicians are experts at using state-of-art labor tools in order to perform a proper inspection procedure. We also provide services for heating systems such as installation, maintenance, repair, and replacement. You can access our services if you are a resident of Ohio. Call us at 937-982-5055 right away for a 24/7 response. For more queries, you can also click the link.
"Man, Tommy and Travis came out and replaced our furnace and AC units. They were professional, honest, and did quality work. I wouldn't trust another business to work on the essentials of my home!"
"Great company, from the staff and technicians to management. Great, knowledgeable folks. You won't go wrong with this company for your heating and A/C needs. They're the only ones I call."