Home Performance Improvement in Dayton, Kettering & Troy, Ohio
If your utility bills seem unusually high, this may be a sign that your home requires a thorough inspection. There may be some problems with your heating and cooling systems that cause temperature fluctuations from room-to-room in certain parts of your home. There could be inconsistent water pressure when you shower, cook, wash clothes, or use the toilet. You may have intermittent electrical issues.
Indeed, skyrocketing utility bills and energy bills could be caused by a myriad of issues. In some cases, you may simply need certain repairs and upgrades to make your home more energy-efficient that could be addressed by a certified plumber, certified electrician, or certified technician from Choice Comfort Services. To maximize the performance of your home, as well as making it more energy-efficient, reach out to the professionals for a proper and thorough evaluation of your property in Dayton, Vandalia, Tipp City, Kettering, and throughout the Miami Valley.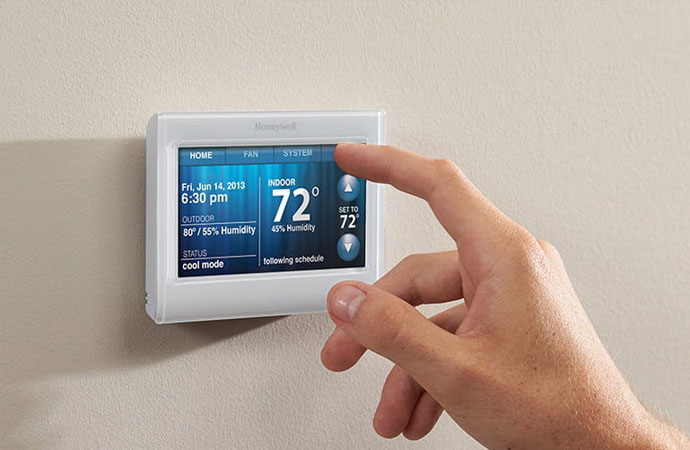 Home Performance Services by Choice Comfort Services
At Choice Comfort Services, we have more than 25 years of experience providing home performance improvement services in Brookville, West Milton, Oakwood, and other cities within our Greater Dayton OH service area. With our home energy evaluation services, we can accurately diagnose any problem areas in your home, identifying potential sources of energy leaks. After doing so, we can recommend a variety of home repair and enhancements such as attic insulation, duct sealing, smart thermostats, or air purification. Some of our most popular enhancement services include:
Let Choice Comfort Services Improve the Performance of Your Ohio Home
To effectively maintain a comfortable and safe home environment, we at Choice Comfort Services use a holistic approach. Aside from our home performance improvement services, we offer commercial HVAC services, electrical services, and air conditioning services to our customers throughout the Miami Valley, including Dayton, Huber Heights, and Tipp City. We offer 24/7 emergency services and much more! When you need our help, contact Choice Comfort online or give us a call at 937-898-4328 for more information or to make an appointment in Troy, Vandalia, or Kettering.
"Man, Tommy and Travis came out and replaced our furnace and AC units. They were professional, honest, and did quality work. I wouldn't trust another business to work on the essentials of my home!"
"Great company, from the staff and technicians to management. Great, knowledgeable folks. You won't go wrong with this company for your heating and A/C needs. They're the only ones I call."