HVAC, Plumbing, & Electric Services in West Milton
Let it be your home or office room, comfort is the first and foremost thing you need to do your work properly. However, indoor comfort can not be achieved with a temperature that is not suitable. Hotter rooms during summer and colder ones during winter can easily make someone upset and irritated. On top of that, if the pipes and fixtures start to break down or overflow, nothing can make the place more disorderly than that.
If you are living in West Milton and facing plumbing leak or overflow issues, or if your HVAC system is not working properly, or you are in need of installing one, rely on the specialists at Choice Comfort. Choice Comfort has all the plumbing and HVAC solutions you need to bring back the comfort in your house. Along with that, our specialists can also provide your electrical services. Simply contact us online or give us a call today at 937-898-4328 for more information or to make an appointment. We are competent to work on big commercial projects as well. For more than 25 years we have been serving both home and office owners with satisfactory results.
Electrical Services by Choice Comfort
At Choice Comfort Services, along with being a full-service HVAC company, we provide you electrical services. As a part of our ongoing commitment to your indoor comfort, we hire certified electricians who can provide a full range of electrical services to approach any need you might have. Let it be panel replacement, fixture installations, circuit repairs, or something else, we have the knowledge and experience to get the job done with absolute excellence.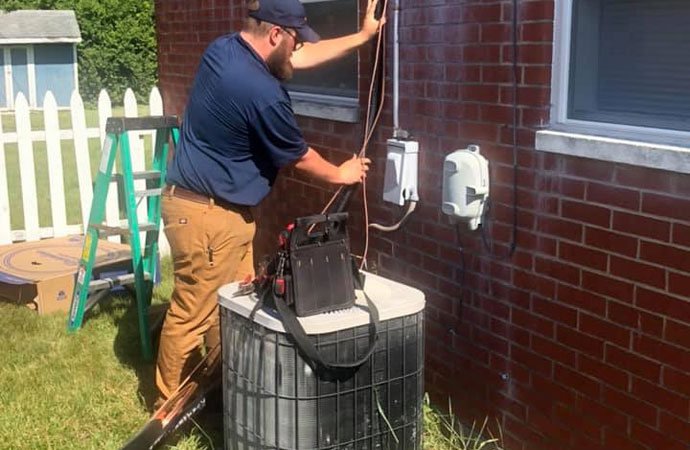 Heating & Cooling System Repair and Installation
At Choice Comfort, we provide you a range of heating and air-conditioning systems to choose from. Our patented state-of-the-art products can provide you just the comfortable environment you're looking for in your room. Along with installation and repair services we also provide you routine tune-up and maintenance service for your HVAC system.
Plumbing Installation & Repair
Our team has experience with all types of pipe, drain, and faucet repairs. Whether you are dealing with a leaky water heater, burst pipes, or a sewage backup, our certified plumbers can help. Call Choice Comfort for any kind of plumbing needs.
Air Purifier & Indoor Air Quality Improvement
The air we breathe is contaminated by many pollutants such as dust, dirt, pollen, mold spores, micro-organisms like viruses and bacteria, and so on. You can be exposed to these contaminants even while being indoor. Therefore, to improve the air quality of your home or office indoor Choice Comfort provides you air purification services.
Why Choose Choice Comfort?
For more than 25 years, Choice Comfort Services has set the industry standard for HVAC products and services for both residential & commercial customers in West Milton and other cities throughout Ohio. We provide you all the services you need to increase the life span of your HVAC system and give you a comfortable home. Simply contact us online or give us a call today at 937-898-4328.