2017 Resolutions for your Home
2016 was a year of ups and downs for many, but whether you're glad to see it go or wishing it could stay just a little longer, the year will soon be over. And for a lot of us, that means it's also time to start making a few New Year's resolutions.
It's not just people who can benefit from resolutions, however, and we've put together four suggestions you can use to make the new year a happier and healthier one for your family, home, and HVAC system.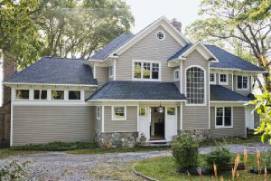 Bust That Dust!
None of us really enjoy dusting, but given that the average American home accumulates up to 40 pounds of dust every year, your HVAC system might be working harder than it has to when heating and cooling your home.
Sure, you could always make dust bunnies out of all the extra dust, but you're more likely to save time and money by busting dust in the following ways:
Reducing clutter. The less "stuff" you have taking up space, the fewer surfaces you'll have to accumulate dust and debris, especially if they're dust traps like unworn clothing or disused furniture.
Tidying those closets . Clothes and linens and towels all generate lots of fibers, so to keep dust to a minimum, try storing off-season clothing and infrequently-used towels and bedding in totes, sleeves, or tubs.
Reconsidering that shag carpet, it looks nice and feels great on a chilly morning, but carpet can trap allergens, dust, dander, and debris. If you and your feet aren't quite ready for bare floors, consider a vacuum cleaner with a HEPA-certified filter that will trap dust and dander as it cleans and keep it from floating back into your home.
Consider an Upgrade or Replacement
A lot of folks kick off the New Year with a budget review as well as resolutions (and two are often related), so if your system isn't performing to your expectations, or it's been more than 10 years since you bought your AC system (fifteen for furnaces), it might be worth your while to investigate your upgrade options. While it represents a serious investment, a new system can save you serious money in the long run, thanks to greater efficiency, and also may have more advanced technology (such as higher-quality components necessary for high-grade air filtration) that can make life a little easier for those with allergies, environmental sensitivities, or other breathing issues.
Perform Regular Maintenance
Little things like changing your furnace filter regularly and making sure your ductwork is clean can translate into cleaner, healthier air for you and your family—and savings in your monthly budget.
Get a Tune-Up
Just like you, your HVAC system runs better with an annual check-up from a caring professional. Beyond the basics of filter changing and duct checks, your furnace and air conditioner could also benefit from a more advanced cleaning and review to verify their mechanical soundness and functionality. So don't forget to call your local heating and cooling expert to schedule a visit, or sign up for a maintenance program and enjoy worry-free protection (and help with keeping your ducts clean and filters changed) year-'round.
It's a simple set of resolutions, but by taking the time to plan for your HVAC needs at the beginning of the year, you can help ensure you've got it made in the shade (or warm behind walls) as the seasons pass.
Choice Comfort serves small businesses in Vandalia, Tipp City, Englewood, Kettering, Troy, Beavercreek, and other surrounding towns in Dayton, Ohio. Give us a call at 937-898-4328 today!
"Man, Tommy and Travis came out and replaced our furnace and AC units. They were professional, honest, and did quality work. I wouldn't trust another business to work on the essentials of my home!"
"Great company, from the staff and technicians to management. Great, knowledgeable folks. You won't go wrong with this company for your heating and A/C needs. They're the only ones I call."