Coronavirus Update from Choice Comfort Services
in Coronavirus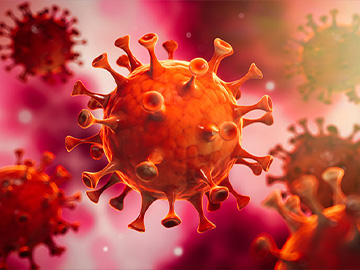 Dear Valued Customer,
As communities begin to feel the impact of Coronavirus (COVID-19), we want to share with you the steps we're taking to help protect the health and safety of our customers and our Choice Comfort Services team.
We're closely monitoring local and national reports on the evolving impact of COVID-19 and based on the guidance from the Centers for Disease Control (CDC) and public health agencies, we have developed plans and guidelines that will allow us to respond timely and appropriately
Our business was built on a foundation of trust and a genuine concern for our community, our vendors, our customers, our employees and our company. During this unpreceded outbreak, this means taking every precaution possible to keep anyone we interact with healthy and safe.
With this in mind, we have implemented several procedures in our business to respond to and reduce the threat of COVID-19, such as:
All employees who can work from home will do so, beginning immediately and continuing until the threat is reduced
All employees and technicians will limit physical contact, including handshaking, with customers and other team members
Service technicians are stocked and equipped with protective gear to wear while entering a customer's home
We are encouraging our employees to stay home if anyone in their household is sick or if they are feeling any symptoms of illness
Our technicians are using CDC recommended cleaning solution to clean their individual vehicle surfaces, tools, ipads and any other articles they use on a regular basis
Choice Comfort Services cares about its customers and team members, and our commitment to you is a 5-Star Service. This will not change even as the situation evolves and we intend to continue to meet the needs and expectations of our customers and team members.
We will continue to monitor the situation and adjust the actions taken as necessary to help limit the spread of the virus and do our part in helping to protect our valued customers and team members during this time.
"Man, Tommy and Travis came out and replaced our furnace and AC units. They were professional, honest, and did quality work. I wouldn't trust another business to work on the essentials of my home!"
"Great company, from the staff and technicians to management. Great, knowledgeable folks. You won't go wrong with this company for your heating and A/C needs. They're the only ones I call."