Ductless Options for Historic Homes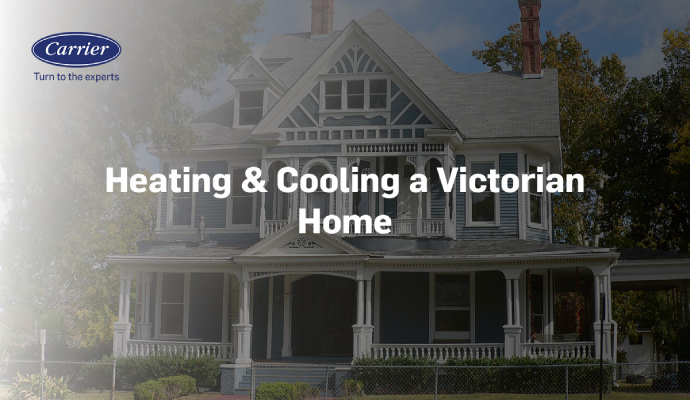 Although Victorian homes in Dayton, Ohio are appealing to the eye, their idea of functionality was not always executed or prioritized. The historic value of Victorian architecture is why many homeowners seek ductless options for heating and cooling the unique layouts of their homes. Carrier's Mini Splits provide the temperature you desire, without disrupting the infrastructure of your Victorian abode. Our mini split systems come in different shapes, sizes, and placements to fit your space without intruding on the comfort of your home. The installation of a mini split system is simple and fast, yet efficient. Systems may only consist of two parts, an indoor unit and an outdoor unit, or multiple indoor units. Our multi-zone systems deliver perfect temperature control in every room, as each individual unit can be set to your liking from the click of your Mini Split remote.
Contact Choice Comfort Services, Vandalia, Ohio to purchase your very own mini split system. Here at Choice Comfort Services, we understand the importance of keeping the beautiful Victorian characteristics of your home at the top of our priorities. That is why our ductless Mini Splits are the perfect option for achieving comfort in a home with decades of character.
"Man, Tommy and Travis came out and replaced our furnace and AC units. They were professional, honest, and did quality work. I wouldn't trust another business to work on the essentials of my home!"
"Great company, from the staff and technicians to management. Great, knowledgeable folks. You won't go wrong with this company for your heating and A/C needs. They're the only ones I call."