Five Ways to Conserve Energy at Home
Conserving energy is always a hot topic and there are many things you can do around your home to do just that. Making an effort to conserve energy will not only help you lower the bills you pay, but it can also help you reduce your overall energy use.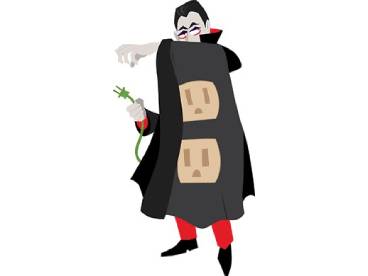 Check out these five energy-saving suggestions from Choice Comfort Services:
Use smart power strips! Smart power strips work to reduce your power usage by shutting down power to products that go into standby mode. Doing so ma save you some serious cash. Statistics vary, but experts say standby power consumption in an average home ranges from 5 percent to 10 percent of your household energy consumption.
Throw out the incandescent light bulbs! A simple change of light bulbs from incandescent to other alternative solutions will help you improve the energy efficiency of your home, prolonging the life of your lighting and allowing you to see better with brighter lights! Choose more efficient fluorescent , LED or other types of lights that get the job done better and without as much wasted effort.
Tackle any air leaks! Air leaks are just as pesky as poor insulation. When you do your audit, make sure you are testing for air leaks, as this is often the culprit for keeping your energy bills high and making it really hard to heat or cool your home.
Install a programmable or smart thermostat! Most homeowners don't even realize that according to Energy Star, 45% of a home's energy comes from your HVAC system. That averages out to be about 2,000-$2,5000 annually. As most homeowners know, not every room in your home is occupied at the same time. So often when you are heating or cooling your entire home, you are heating and cooling rooms that no one will be using.

If you can reduce your heating by 10 degrees at night, you are able to use 10% less energy. That is a big difference! It can seem shocking, but you do not need to heat your home as much when the household is asleep. The idea behind the programmable thermostat is that you can reduce overall energy usage when the household is gone during the day and at night when everyone is sleeping. This continued cycle of use will regularly reduce your energy usage by 10%.

Is your insulation up to snuff? If you want to have proper energy efficiency during the cold winter months or the dog days of summer, you must have proper insulation. If you have poor insulation, you will find it really hard to keep your home warm or cool during the various seasons. We suggest that you run an energy audit to see whether there are any weak spots that need to be dealt with and improved.

Depending on your system and the size of your home, heating and cooling expenses traditionally make up the largest portion of a homeowner's utility bills. That's why it is so important to get regular checkups on your systems as well as following the tips above to keep those costs under control. I'm sure we could all think of things we'd rather be doing with those found dollars!
"Man, Tommy and Travis came out and replaced our furnace and AC units. They were professional, honest, and did quality work. I wouldn't trust another business to work on the essentials of my home!"
"Great company, from the staff and technicians to management. Great, knowledgeable folks. You won't go wrong with this company for your heating and A/C needs. They're the only ones I call."