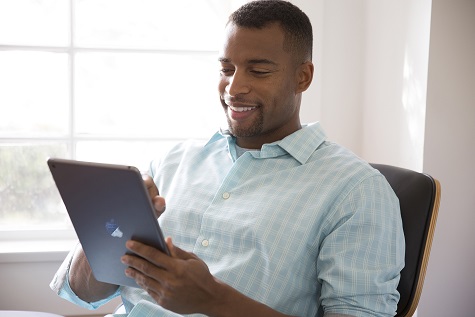 Winter Comfort System Health Tips
If you don't think healthy home air is important in Dayton, Ohio, think again...
The average person spends about 90% of their time indoors
The average person takes between 17,280 and 23,040 breaths a day
According to the EPA, indoor concentrations of some pollutants are often 2 to 5 times higher than typical outdoor concentrations.
Common Indoor Pollutants & Their Impact on Homeowners
Common Pollutant Source Impact on Homeowner
Bacteria, viruses, and fungi
Airborne droplets, mucus Cough, cold, flu, infectious disease
Mold/mildew
Water leakage, humidity
Irritated eyes, nose, throat, skin
Volatile organic compounds (VOCs)
Manmade household materials & dry cleaning
Nose & throat discomfort, headaches
Carbon Monoxide (CO)
Fuel-burning appliances, fireplaces CO poisoning
Allergens
Dust mites, mold, pollen, animal dander, smoke, or household chemicals
Triggers allergies & asthma
Second hand smoke
Tobacco smoke, fireplaces
Cardiovascular disease, lung cancer
Pet dander Cats, dogs, birds, rodents
Irritated eyes, nose & lungs
Odors
Kitchens, bathrooms, exercise rooms
Unpleasant living conditions.
How can I tell if there is an IAQ (Indoor Air Quality) problem in my Vandalia, OH home? Homeowners with poor IAQ may notice unpleasant or musty odors or may feel that the home is hot and stuffy. They may experience symptoms such as irritation of the eyes, nose, throat and skin, headaches, fatigue, shortness of breath, hypersensitivity and allergies, coughing and sneezing as well as dizziness. Is there a test that can find an IAQ problem?
What symptoms are often linked to poor indoor air quality?
Dryness and irritation of the eyes, nose, throat, and skin
Headache.
Fatigue.
Shortness of breath.
Hypersensitivity and allergies.
Sinus congestion.
Coughing and sneezing.
Dizziness.
Contact Choice Comfort Services today to find out how we can help you with your Indoor Air Quality! (937) 898-COOL.
"Man, Tommy and Travis came out and replaced our furnace and AC units. They were professional, honest, and did quality work. I wouldn't trust another business to work on the essentials of my home!"
"Great company, from the staff and technicians to management. Great, knowledgeable folks. You won't go wrong with this company for your heating and A/C needs. They're the only ones I call."