How Can My HVAC System Reduce My Chances of Catching the Flu in Dayton Ohio?
cross the country, 5% to 20% of the population will suffer from fever, headaches, and chills related to influenza each year. Whenever someone with the flu sneezes or coughs, chances are good that the airborne virus with infect another victim. Fortunately, there are several alterations you can make to your HVAC system to help protect you and your family from airborne pollutants and viruses.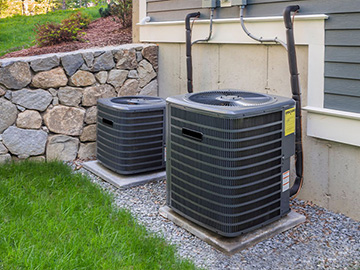 High-Efficiency Filters
Regularly changing the filters in your HVAC system can help keep viruses at bay by blocking mold spores, dust mites and pet dander. A whole-home filtration system is even more effective at trapping microscopic particulates to keep your family comfortable.
Ultraviolet Lights
Ultraviolet Germicidal UV Lights have been proven to destroy microorganisms that tend to grow in moist environments like the indoor coils and condensate pan in your air conditioner.
Clean Air Vents
The vents and grilles can get dirty over time. The accumulation of dirt and other particles can block proper air flow. Be sure to include cleaning air vents and grilles in your long list of spring maintenance check. You can simply turn off your HVAC system, walk towards the vents and see if there are pet hairs or the grilles are dusty. If there are, remove the vent cover and clean the component using vacuum, duster, or soft cloth. You can also wash it with soap; just make sure to dry it completely before putting it back.
Schedule a Professional Duct Cleaning
Ducts accumulate dust, allergens, pet dander and other airborne particulates over time. Every time your HVAC system turns on and blows hot or cold air it can also cause those particles to spread throughout the home and can be breathed in. If the occupants of the home have allergies, asthma or other issues or if you notice a dust accumulation on furniture withing a few days of dusting and vacuuming, dirty ducts are likely the problem.
"Man, Tommy and Travis came out and replaced our furnace and AC units. They were professional, honest, and did quality work. I wouldn't trust another business to work on the essentials of my home!"
"Great company, from the staff and technicians to management. Great, knowledgeable folks. You won't go wrong with this company for your heating and A/C needs. They're the only ones I call."