Is your basement staying dry?
The snow has melted, and spring has finally arrived. For most, this is a great opportunity to get outside and tackle all the yard work and spring cleaning projects you have been putting off all winter. But as sure as April showers bring May flowers, there is another little thing that spring months bring… "sump season. Now is the perfect time to check on one of the most important, but most forgotten about appliances in your home: the sump pump.
With the melting snow and spring showers, sump pumps are heavily relied upon in the spring months to keep homes dry. This makes spring an ideal time to perform maintenance on your sump pump, as well as evaluate your sump pump needs and consider upgrading or adding a battery backup to your current system." Unlike other appliances, a sump pump quietly does its job and you probably don't pay attention to it. It's usually found in your basement and its primary function is to keep your basement dry. When the spring rains come, and let's face it, Ohio has had its fill of spring rains this year, there is a good chance your sump pump is working overtime to keep your basement dry and flood free. Therefore, it is important to be sure that your pump is in good working order.
Here are some simple maintenance tips to ensure yours is working properly: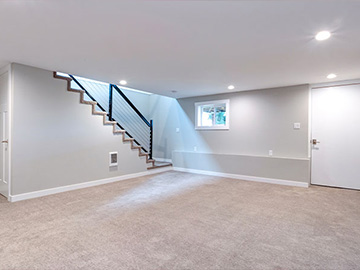 Remove the cover. Check the tank for debris, such as mud, rocks, or gravel.
Flush the system. Ensure proper pump operation by flushing out the system with water from a hose or bucket of water. When the pump turns on, listen for strange sounds. The pump should run smooth. If it doesn't that could signal worn or damaged parts.
Inspect the float. As water fills the tank, make sure the float travels freely on the float rod.
Inspect the discharge pipe. Before major rain, make sure the discharge hose is free from debris. Ensure that the discharged water runs away from your foundation.
Inspect the check valve. Make sure your sump pump has a 3/16 relief hole in the pipe between the pump and the check valve. This prevents check valve vapor locks and greatly extends the life of your pump.
These simple maintenance tips should help keep your sump pump running smoothly and your basement dry. If you run into any issues along the way, don't worry. Just give us a call to schedule an appointment with one of our certified plumbers for further inspection.
"Man, Tommy and Travis came out and replaced our furnace and AC units. They were professional, honest, and did quality work. I wouldn't trust another business to work on the essentials of my home!"
"Great company, from the staff and technicians to management. Great, knowledgeable folks. You won't go wrong with this company for your heating and A/C needs. They're the only ones I call."