Purchasing a new system? Learn how to choose the right one for you!
You've made the decision to purchase a new HVAC system! While this is certainly an important step in home comfort, it can also be a little daunting. I'm sure you've been wondering what kind of system you need? How can you be sure you're getting the best system? Which company do I call for install? There are a number of fundamental questions when making an HVAC purchase. Here are a few of the important ones we've encountered over the years.
What size system should I get?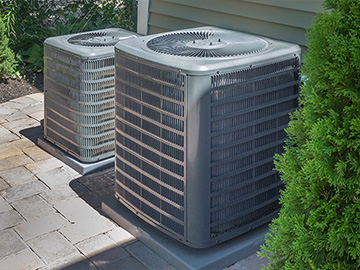 Sizing your unit correctly is the first step to home comfort. If the syste is too small, it won't have the capacity to heat or cool your home properly, and will end up wearing out components due to an overworked system accomplishing little but wasting a lot (of energy that is). However, the opposite holds true as well. If the system is too big, it will cycle on and off in quick spurts, leading to unequal temperatures and wearing out the system far too early. It is imperative that your HVAC technician follows all of the proper formulas to properly calculate your home's heat load ensuring a properly sized system for your home.
How are my ducts?
Often the most overlooked part of buying a new system is the ductwork inspection. This needs to occur prior to purchasing a new system. You need to assess if the current ductwork can accommodate the new system and / or if it is in need of repairs. In some cases, you may need entirely new ducts put in and need to know that prior to purchasing the new system in order for a more cost-efficient purchase.
Is my new system efficient?
The efficiency of air conditioners is often rated by the Seasonal Energy Efficiency Ratio. how much cooling does the unit produce for the amount of energy it uses, over a given cooling season? Furnaces use Annual Fuel Utilization Efficiency: What percentage of fuel is given off as heat vs. exhaust? For both SEER and AFUE, the higher the rating, the more efficient the unit. Make sure your HVAC technician provides these numbers for you when doing your homework.
Is the unit Energy Star certified?
Saving energy = saving money. One of the easiest ways to save energy (and money) when purchasing a new system is to look for the blue Energy Star logo. That means the unit has been certified by the federal Energy Star program to save money and energy over similar models, without sacrificing performance or features. Remember, not all units are Star rated, so do your homework.
Did you choose the right thermostat?
A programmable thermostat is a great way to save you even more money. Programmable thermostats automatically switch to an energy saving setting when no one is home. We are particularly fond of the WiFi thermostats which give you even more control over your home comfort and energy use.
Purchasing a new unit is a big decision, but with the right guidance, you can make a decision that will help keep you comfortable for many years. To learn more about choosing the right system, give one of our certified technicians a call, we can ensure you have all the right information upfront.
"Man, Tommy and Travis came out and replaced our furnace and AC units. They were professional, honest, and did quality work. I wouldn't trust another business to work on the essentials of my home!"
"Great company, from the staff and technicians to management. Great, knowledgeable folks. You won't go wrong with this company for your heating and A/C needs. They're the only ones I call."