R-22 Refrigerant Phase-Out Approaching: How does it affect you?
Several years ago, the government announced that it was changing their refrigerant standards for residential central air conditioners. In short, they required that the most common refrigerant, R-22 be phased out and eliminated from use by the year 2020. This regulation also required air conditioning manufacturers to cease the shipment of R-22 refrigerant with any newly-produced air conditioning systems. When you buy a new air conditioner today, it will most likely contain the more environmentally-friendly R-410A refrigerant or a legal alternative. Now, with just three years to go on this regulation, consumers have questions and so,
We've put together five commonly asked questions below to help you navigate this area.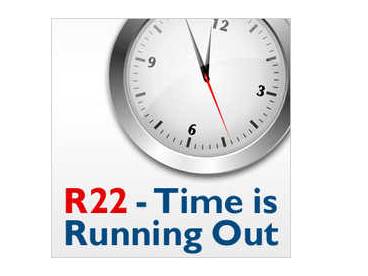 How do I know if my current air conditioner uses R-22 refrigerant?

Most air conditioners have a nameplate on the unit that identifies the type of refrigerant it contains. You may also be able to obtain the information via the owner's manual or by contacting the company who sold or services the air conditioner. If you know the manufacturer and model number, you could also call the manufacturer or check their web site for more information.

Why is the cost of R-22 refrigerant so much higher now?

In some instances the service or repair of your home's AC requires the addition or replacement of refrigerant. Refrigerant is the chemical that makes cooling your home possible. The cost of new R-22 refrigerant has increased dramatically over the past several years due to R-22 refrigerant being phased out of production by the US EPA.

Why is the R-22 refrigerant being phased out of production?

t has been discovered that releases of R-22, often from leaks, contributes to ozone depletion among other environmental hazards. Ultimately, it was determined that R-22 is bad for the environment.

What is the time frame for the R-22 phase-out and how much longer will R-22 be available for my unit?

The US EPA has already limited the allowed production of R-22 significantly, and as the supply of new R-22 has been reduced, the cost has increased dramatically. The EPA is expected to continue to reduce new R-22 production until 2020. After 2020, no new production will be allowed.

Do I have to stop using my air conditioner that operates with R-22 Refrigerant?

No. Homeowners are not be required to stop using AC's or heat pumps with R-22 and they are not required to replace existing equipment just to switch to a new, more environmentally friendly refrigerant. However, keep in mind that starting in 2020, new R-22 will no longer be produced.
These refrigerant policies have put many homeowners and HVAC contractors alike in a unique predicament. The situation raises significant questions about the best solution when an AC problem or AC repair is needed: should the homeowner pay the high price to recharge their system with R-22 refrigerant, or attempt to use an alternate refrigerant, or buy a new air conditioner altogether? We always make recommendations for a homeowner based on their specific situation, since every home, homeowner and their family is very different. If you have additional questions about this, please call us and we would be happy to explore options with you.
"Man, Tommy and Travis came out and replaced our furnace and AC units. They were professional, honest, and did quality work. I wouldn't trust another business to work on the essentials of my home!"
"Great company, from the staff and technicians to management. Great, knowledgeable folks. You won't go wrong with this company for your heating and A/C needs. They're the only ones I call."