Should you raise the dial on your AC when you're not home or turn it off?
If you ask people how to best save money on their air conditioning in the summer, you will get a variety of answers. Interestingly, most people assume that the best way to save money on cooling costs is to turn their air conditioner off when they're not at home. However, there is a much better way: Turn your thermostat up instead of turning the AC completely off.
In fact, it is suggested that turning up the set temperature 7 to 10 degrees while you're away for the day will:
Protect your home from mold and bugs
Save you money
Keep you comfortable
Interested in learning more? Keep reading!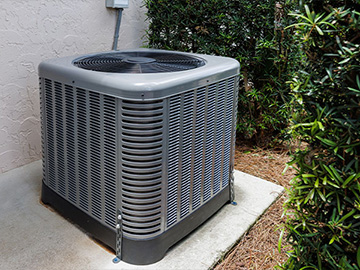 Protect your home from mold and bugs

Turning off your air conditioner can cause your home's indoor humidity levels to rise. And do you know who happens to love humidity? Mold and Bugs!

The reason for this is simple, your air conditioner doesn't just cool your air, it also dehumidifies it. So when you turn your AC completely off, it does not take long for the humidity in your home to soar to upwards of 60%, which is ideal for mold growth and bug infestations.

However, if you turn the thermostat up 7 to 10 degrees instead, your AC will kick on every once in awhile which will in turn control the indoor humidity and maintain a healthy humidity level between 45%-55%.

Turning the thermostat up keeps you comfortable

No one loves coming home to a humid, stuffy house. But if you are turning your AC off when you leave the house…that is exactly what you are setting yourself up to come home to!

Instead of a complete shutdown, try just turning your thermostat up a few degrees to help manage the indoor humidity and keep temperatures at a tolerable level.

Save money by raising the thermostat

Turning up the thermostat up for 8 or more hours a day could potentially save you up to on cooling costs throughout the summer.

How is that possible you ask? Easy, when you raise the thermostat, you decrease the difference between the outside and the inside temperature, thus lowering the workload on your AC and saving you energy.
There you have it – three little reasons to NOT shut off your air conditioning unit when you leave the house.
"Man, Tommy and Travis came out and replaced our furnace and AC units. They were professional, honest, and did quality work. I wouldn't trust another business to work on the essentials of my home!"
"Great company, from the staff and technicians to management. Great, knowledgeable folks. You won't go wrong with this company for your heating and A/C needs. They're the only ones I call."