Water Recirculation Systems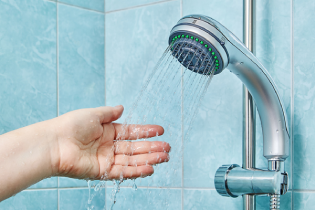 Is this familiar? You turn on the faucet and you wait. What are you waiting for? HOT WATER! Did you ever consider how much water (and money) is going down the drain as you wait? This problem can easily be rectified with a water recirculation system.
A water recirculation system allows you to get hot water (and cold water) when you ask for it! By circulating the water through your pipes, you can can rest assured that your sink or your shower has instant access to hot water when you turn it on.
No more wasting water. No more wrestling with the shower temperature.
Adding a water recirculation system is just one of the many plumbing services that Choice Comfort can provide that will save you money and make your home more comfortable. Call us at 937-898-4328.
"Man, Tommy and Travis came out and replaced our furnace and AC units. They were professional, honest, and did quality work. I wouldn't trust another business to work on the essentials of my home!"
"Great company, from the staff and technicians to management. Great, knowledgeable folks. You won't go wrong with this company for your heating and A/C needs. They're the only ones I call."