Why is My Air Conditioner Not Cooling?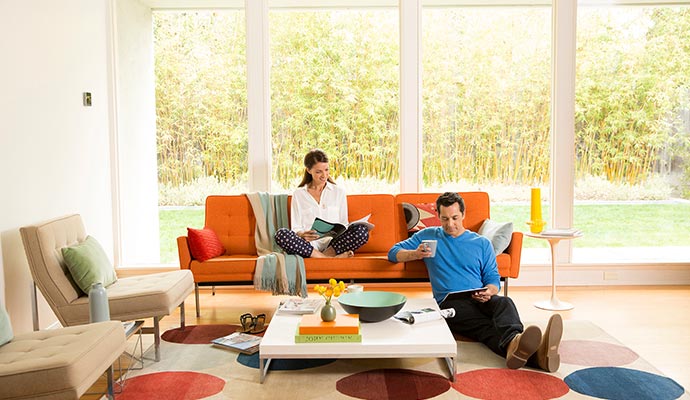 There are few things more frustrating on a hot/humid day than when you discover there is something wrong with your AC. Your first impulse if you don't feel cold air coming out of your vents may be to call Choice Comfort. We are always happy to come out to your home to fix the problem but here are a few things to try before you call!
Thermostat is Set Incorrectly
When you notice your home getting a little hotter than normal, check the thermostat settings. Be sure it is set to cool. If the thermostat is set to cool, check the temperature setting to be sure someone hasn't changed it. If it is off, set to heat, or set for constant fan, switch it back to cooling. After the system kicks on, wait a few minutes, then check for cold air blowing from the registers. If it is still blowing warm air, move on to the next tip - checking the air filter.
Dirty Air Filter
Your AC unit has an air filter located in or around the indoor air handler unit. The filter catches dirt, dust and other airborne particles as they enter the air handler unit. It keeps the components inside the system cleaner and operating more efficiently and can help keep the air in you home cleaner. A dirty air filter can block airflow and reduce cooling to your home. In extreme cases it can cause the system to shut down completely.
If your thermostat checks out and you still don't have cool air, locate your system's air filter, turn the system off, remove the filter and inspect it. If your air filter is clean and there is still warm air coming out of the registers you will have to dig a little deeper to locate the problem.
Condenser Unit is Blocked
The exterior of the condenser unit features a large outdoor coil, which wraps most of the way around the outside of the unit. The coil includes a series of thin metal "fins" which are spaced tightly together. If there is warm air blowing out of the registers and you have checked the thermostat and the air filter it is time to check the condenser. Dirt, grass and other airborne debris can get in-between the coils. A dirty coil can lead to reduced energy efficiency, lack of cool air from your registers or a complete system shutdown.
Evaporator Coil is Frozen
Another reason your air conditioning is not cooling is that your evaporator coil is frozen. Signs of a frozen evaporator coil are:
Frost forming on the copper refrigerant tubing coming from the coil cabinet
Inadequate cooling
Higher utility bills
Excessive condensate drainage near your indoor unit
Frost forming on exterior refrigerant tubing or the outdoor unit
If you see any signs of this - TURN OFF your system and give us a call right away!
"Man, Tommy and Travis came out and replaced our furnace and AC units. They were professional, honest, and did quality work. I wouldn't trust another business to work on the essentials of my home!"
"Great company, from the staff and technicians to management. Great, knowledgeable folks. You won't go wrong with this company for your heating and A/C needs. They're the only ones I call."