Fixture Installation Service in Dayton, OH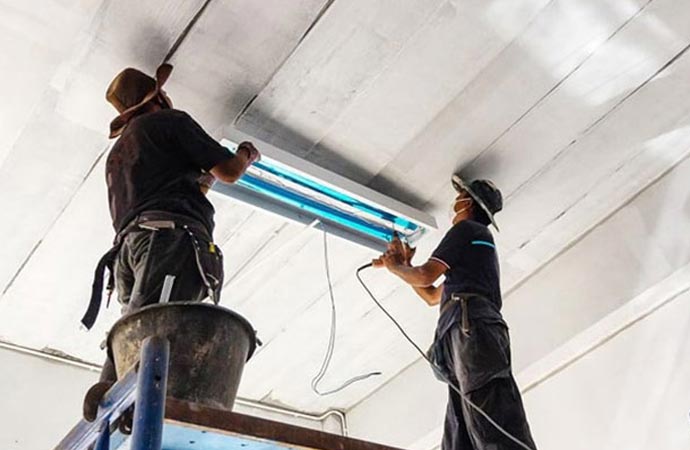 By installing a new lighting fixture, or just fixing the one you already have, you can create a near-instant transformation in any room of your home. Instead of doing it yourself—something that is not only complicated and time-consuming, but also potentially dangerous—let our team of home improvement professionals do it for you.
If you're looking for professional light fixture installation help, Choice Comfort Services can connect you with the right electrician for you. Whether you're a busy professional or a busy parent (or both!), finding the time to rewire your lighting can be near-impossible. And if you've no experience with electrical wiring, it can be potentially dangerous. We can come to your home and add value and style to any area of your house.
Our services are safe and can be done to your exact standards—so not only can you enjoy the soft glow of a new fixture, but can you have peace of mind knowing all complications relating to the electrical services have been handled by an expert. Call us today at 937-898-4328 to get our service with free estimates!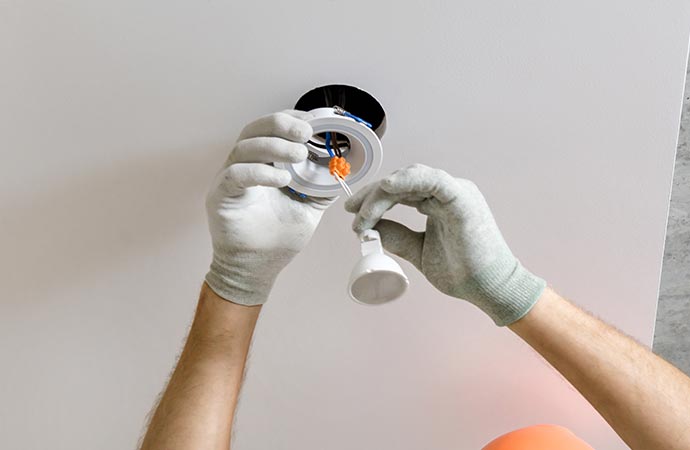 Expert Installation by Choice Comfort Services
Whether you are looking for fixture services for your home or commercial setup, fixtures for retail stores, or fixture repairs, we have the experienced resources to ensure your project is delivered successfully.
Our in-house project managers will also monitor the installation services from beginning to end, facilitating clear communication throughout, and ensuring that our retail services are completed on time, within budget.
As simple as it sounds, changing a faulty light bulb is not always straightforward, due to possible issues with the light socket rather than with the bulb itself. Therefore, if you feel out of your depth fixing a light bulb problem or you're fed up with the high energy-consuming traditional incandescent lighting in your home, get our seamless fixture installation service. We can replace/install, for instance, energy-saving (CFL), halogen, or LED light bulbs, depending on what you feel is right for your place.
Reasons to Call Us
Our technicians have an average of 10 years' experience.
We are trustworthy, locally owned, and skilled.
We strive to always arrive on time.
We guarantee our workmanship.
We consider no project too small for our team!
We provide regular installation and inspection service in Beavercreek, Bellbrook, Casstown, Centerville, Clayton, Covington, Dayton, and nearby areas. Moreover, we provide services for humidity control, furnace repair, heating system repair, duct cleaning, sink repairs & installation. electrical panel & wire inspection, and many more! Contact our office day or night at 937-898-4328 or contact us online, and we will send a team of qualified electricians to the rescue of fixture installation at your home.