Gas Boiler Installation in Dayton, Kettering
Are you thinking about installing a gas boiler? Are you looking for the best service provider for your boiler installation? At Choice Comfort, your local and certified HVAC company, we thrive to provide you the latest and patented boilers. We work with leading manufacturers and carry a range of latest and replacement boilers that are designed to meet the unique needs of residents in Dayton, Bellbrook, Clayton, Kettering, Oakwood, and other cities that we serve throughout the Miami Valley in Ohio.
Be sure to contact us online or give us a call today at 937-898-4328 for more information or to make an appointment. Our team works fast and efficiently to lessen the downtime of your heating system.
How A Gas Boiler Works in Miami Valley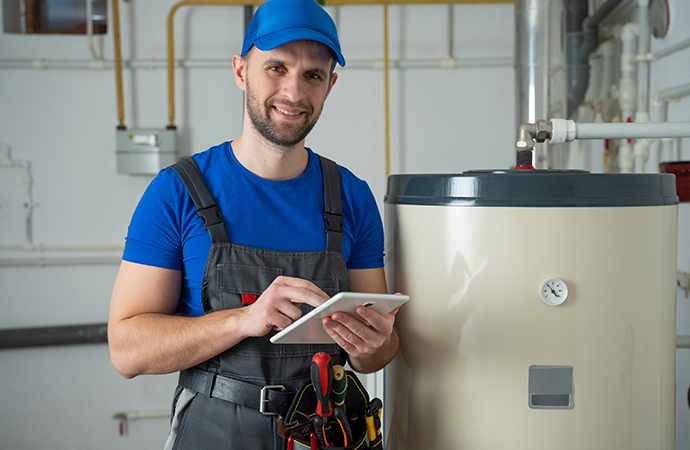 Gas boilers are basically central heating systems that continuously heat water. The heated water, later on, is pumped around your home through pipes and radiators to heat the space. Additionally, the water is either pumped directly to taps and showers or stored in a hot water tank for future water usage.
Benefits of Having Gas Boilers
Do not cost much to purchase and install, compared to the other heating systems.
Maintenance costs are also low.
No need to have a storage tank on-site.
No need to check the fuel levels or schedule for gas deliveries.
Heats faster than other systems.
The emission of greenhouse gases is lower with a natural gas boiler.
Count on Choice Comfort Services for the Best Gas Boiler Installation in Ohio
At Choice Comfort, we provide you the best Boiler system installation and repair services in the Greater Dayton area. We work fast, friendly, and thoroughly to make sure that your boiler is properly installed and working efficiently. For more than 25 years, Choice Comfort Services has set the industry standard for HVAC products and services for both residential & commercial customers in Dayton, Kettering, Vandalia, and other cities that we serve throughout Ohio. You can also tune up your heating system through our maintenance services and increase the life span of your heater and give you a comfortable home. Simply contact us online or give us a call today at 937-898-4328.