Geothermal Heating System Installation & Services in Dayton, OH
Please get in touch with Choice Comfort Services when you are ready to install a geothermal heating system in Centerville, Covington, Piqua, West Milton, or other cities within our Greater Dayton service area. Our licensed and certified technicians are experts in geothermal heating maintenance and repair services. We provide a wide array of heating services, and geothermal is one of our most popular options.
When you install a geothermal unit, you are choosing an environmentally friendly, energy-saving, & cost-effective heating option for your home or office in the Miami Valley of Ohio. Simply converting to a geothermal system can reduce your utility bills significantly! When you need our help, we are available 24/7 for all your emergency services related to HVAC, plumbing, and more. Make sure to call us today 937-982-5055 to learn more about our products and services.
Benefits of a Geothermal Heating System from Choice Comfort Services
There are some fantastic advantages of a geothermal heating system-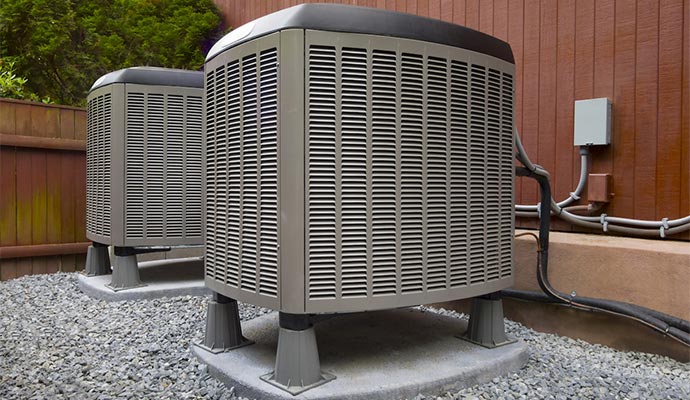 Environmentally friendly- Geothermal heating system is environmentally friendly as it leaves no carbon footprint behind.
Renewable- Geothermal energy is renewable, and it will last as long as the earth endures. So this energy system is sustainable and stable as well.
Huge potential- Geothermal energy has massive potential in the market.
Reliable-Unlike other energy source systems, geothermal energy from the sun is always available.
Reliable- Energy generated from this resource is easy to calculate as it doesn't fluctuate like other energy systems.
Fuel is not required- No fossil fuels or natural gas is needed for a geothermal heating system.
Rapid evolution- Many experiments and explorations will improve the geothermal energy system, so this system is going through rapid development.
Extended life- Other energy systems last only 10/15 years. But the geothermal heating system lasts for a more extended period.
Comfort- Your home's comfort will increase to a great extent when you switch to a geothermal heating system.
Lower energy bills - When you use other energy systems, your energy bills may increase, but you will see a low energy bill if you use geothermal energy systems.
Count on Us to Install & Maintain Your Geothermal Heating System in Dayton, Ohio
Trust our company as we are the best in the field. Besides heating energy services, Choice Comfort offers additional services that include AC replacement, AC cleaning, sump pump services, and more. All of our technicians are highly efficient, trained, certified and licensed. Rely on our company as we can help you with financing as well. To learn more, call us at 937-982-5055 or simply click here to make your appointment today!
"Man, Tommy and Travis came out and replaced our furnace and AC units. They were professional, honest, and did quality work. I wouldn't trust another business to work on the essentials of my home!"
"Great company, from the staff and technicians to management. Great, knowledgeable folks. You won't go wrong with this company for your heating and A/C needs. They're the only ones I call."