Heating Components Repair Service in Dayton & Kettering, OH
Heating components have a finite lifespan and are susceptible to wear and tear Broken or damaged heating components can cause your home's heating system to malfunction and not heat adequately.
Choice Comfort has solutions for all your heating problems. We provide the best heating component repair in Dayton, Kettering, Vandalia, Huber Heights, Troy, and more citiesthroughout the Miami Valley in Ohio. Our crews are highly skilled and have your system back up and running as quickly as possible. For assistance with heating components repair service or heating system repair service, call us today 937-898-4328 or contact us online to consult with a Choice Comfort representative.
Why Choice Comfort For Heating Components Repair in Vandalia?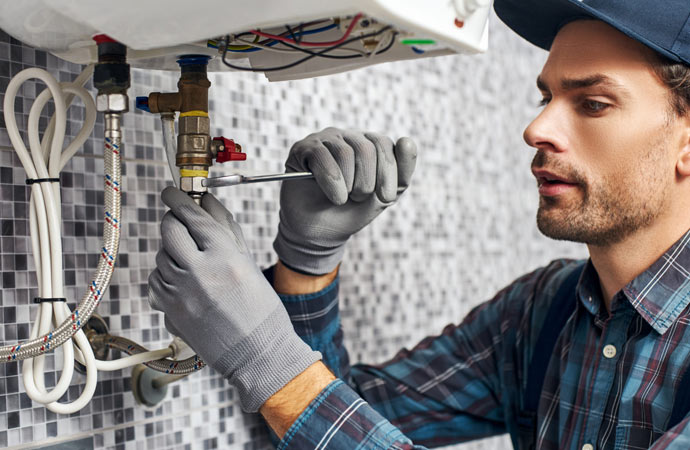 Heating system components needing repair or replacement are our specialty. Choice Comfort has reliable and prompt heating components repair helps you avoid costly breakdowns and ensures efficient function. Turn to us for:
Strange noises: If you hear banging, rattling, or screeching from your heating system, it could be a sign of a malfunction.
Reduced efficiency: If your heating system takes longer to heat your home or increases your energy costs, it could be inefficient.
Uneven heating: Your heating system's ductwork or other components could be to blame if certain rooms in your home are cooler than others.
Poor air quality: If you detect dust or debris in the air, your heating system's air filters or other parts are probably malfunctioning.
Unusual odors: If your heating system odors musty or burning, it might be due to ventilation or electrical issues
"Man, Tommy and Travis came out and replaced our furnace and AC units. They were professional, honest, and did quality work. I wouldn't trust another business to work on the essentials of my home!"
"Great company, from the staff and technicians to management. Great, knowledgeable folks. You won't go wrong with this company for your heating and A/C needs. They're the only ones I call."