Boiler Inspection Services in Dayton & Vandalia, OH
A boiler is a very energy-efficient solution to not only keep your house warm but also serve as a good source of hot water. But, malfunctioning parts, leaking boiler, and inconsistent performance may prevent you from reaping the benefits. Choice Comfort has the resources to bring your boiler up to speed. We offer boiler inspection to figure out what's wrong with it, and also provide maintenance & tune-up services when all issues have surfaced.
For more than 25 years, Choice Comfort has been serving the needs of local residents and businesses. We can inspect your heating system, or boiler, and improve its condition accordingly. We also offer boiler replacement, and installation services in Moraine, Vandalia, Dayton, Oakwood & other nearby areas across Ohio. Call us at 937-898-4328 to get your boiler inspected by a Choice Comfort representative.
Affordable Repair & Maintenance Services for Boilers
Comprehensive inspection from Choice Comfort can pinpoint what is wrong with your boiler or why it is performing poorly. If you are getting unexpected noise, irregular heating, or radiator faults, our experienced team knows exactly what to do to improve the state of your boiler. Furthermore, due to inspection, you may be able to avoid future problems at a lower cost.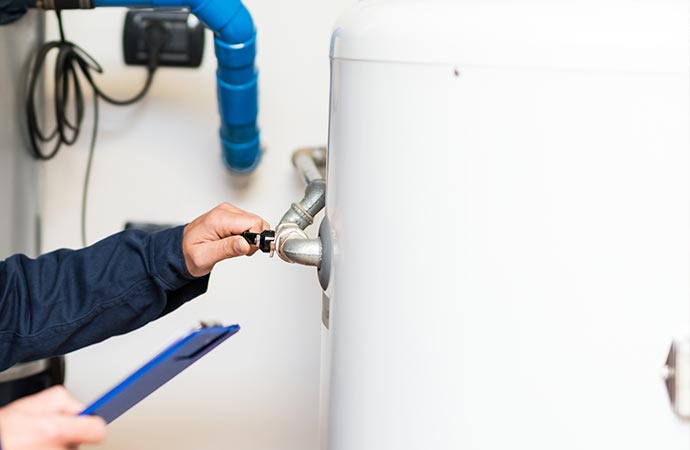 Heating Solutions from Choice Comfort
The qualified heating experts from Choice Comfort can attend to all your heating needs in Ohio. Whether you need repairs, tune-up services, or replacements for your current heating system, we can provide them and more. Heating-related services we offer include:
Trust Choice Comfort for Proper Inspection of Your Boiler
Detailed boiler inspection from the professionals here at Choice Comfort can detect problems in their early stages. This can help you avoid costly repairs before they emerge. We can also identify performance issues, and solve them at cost-effective prices. Give us a call at 937-898-4328 for an elaborate inspection of your boiler.
"Man, Tommy and Travis came out and replaced our furnace and AC units. They were professional, honest, and did quality work. I wouldn't trust another business to work on the essentials of my home!"
"Great company, from the staff and technicians to management. Great, knowledgeable folks. You won't go wrong with this company for your heating and A/C needs. They're the only ones I call."